Editors' Picks, Week 2
Poetry by Skylar Brown and Kathleen Hellen
Black Rabbit
by Skylar Brown
I used to wish on every star that this place would never change.
Old heritage homes and 1938 hotel bars
now converted into pubs and Mexican restaurants.
No one knows this, but it's my own little haven.
It's heaven, with its suburban green grass and sparkling blue inlet
and because I always knew it would be the place where I found love eventually
though I also knew the brightness of reality might kill me.
We went out for drinks by the Black Rabbit tattoo parlor last year for my birthday
at a hotel bar built pre-Second World War
but they charged us way too much
so, we went somewhere trendy instead with a cheap happy hour.
Alice bought me a face mask and bright red lipstick
neither of which a year later I have used yet.
I told her if my life was meant to hurt, she wouldn't be in it
and I meant it.
This year she bought me wine, chocolate and panties for my birthday
which made it a little easier for me to lie to myself
and say, I don't need a man.
I mean, nobody needs one
but we all want something desperately.
And all the time I didn't know
you were living not five minutes away
from that overpriced bar, from that dingy tattoo place.
I told Alice we should get matching Hakuna Matata tattoos there someday
and she told me it was too much of a cliche
but I think, cliche or not, I'll probably get one anyway.
Sometimes I go off chasing distractions, little black and white rabbits
and I know I am going to fall, and fall, and fall
but I keep going down this winding road
that takes me down toward a misadventure, but never quite to home.
What am I looking for?
I don't even really need to go downtown
because here in the suburbs glass buildings sit
across from elementary schools, old houses and apartments
inside of which nearly everybody has a secret.
Alice and I, we creep past hookah lounges and psychotherapy clinics
so I can find some little, lost version of myself.
I may have crossed a line I can't come back from.
You want to know what's wrong with me.
You want to know why I think without speaking
but every time I speak, it comes out wrong. And you say you want to know why
but I don't know.
All those months I spent in therapy
five years before we met, five minutes away from where you lived.
Sometimes I wish we'd met a long time ago
because I think you could have saved me, or at least fast-tracked
all the lessons I still had to learn that I learned late
though better late than never, I'd say.
Maybe it's simpler than that. Maybe I just want you. I want you the way I want the whole city
the way I want to write on it, make it mine.
No matter what happens, I know you were real.
You wrote on me, you changed me.
You kissed me at the inlet, you held me so tightly
you laid a blanket down on the grass and told me what you wanted to do
you kissed me in the pouring rain.
I know. I know you were real, and you've given me a lot to hold onto.
But I just miss you, that's all, and the way things used to be.
That's all, and I've taken so many words to say it
but that's really all there is to it.
Skylar Brown is a nanny and private English tutor. She has been passionate about writing and poetry for years and has had poems and short stories published in various anthologies.
flamingos
by Kathleen Hellen
In yardland, not the back-side, not the hedge-side, 12 flamingos front their gaudy colors (pink-green-yellow—you get the picture) in plastic acrobatics (necks leaning in, long necks entangled—you get the picture) as if to flaunt the PDA. Twelve bawdy lawn adornments, not unusual per se, but here, where woodsmoke rings the crisp March air, where whiff of evergreen perfumes, flamingos are (just say it!)—anomaly. What if in some lush patch in Lihue, a palmy stand, there was a garden gnome as guardian? A wagon wheel? Or in the dirt in Butte a stone-cold, long-eared buddha? How will unsuspecting others know to slant the slang? Is it tote or poke or paper bag? Pop or soda? Gum or rubber band? How to know the when and wear of masks? Who to vote for? Who to hate? How to take out fare? Is it grits and open carry? Just when I think it can't get any more absurd than flamingos placed afoul, two streets down, one across, two clowning black-beaked cousins cult that one-leg thing. The breed of some belief? I want to march up to the door and bang on it with fists, yelling, Hey! Where do you think you are? Tampa?
Kathleen Hellen's collection meet me at the bottom is forthcoming in Fall 2022 from Main Street Rag. Her credits include The Only Country Was the Color of My Skin, her prize-winning collection Umberto's Night, and two chapbooks, The Girl Who Loved Mothra and Pentimento. Featured on Poetry Daily and Verse Daily, her work has appeared in Barrow Street, Beltway Poetry Quarterly, Brilliant Corners, The Carolina Quarterly, Cave Wall, Colorado Review, Gris-Gris, Harpur Palate, jubilat, Massachusetts Review, Mead, Muzzle, New American Writing, New Letters, North American Review, Painted Bride Quarterly, PANK, Poetry Northwest, Prairie Schooner, The Rumpus, The Sewanee Review, Spillway, Subtropics, The Sycamore Review, Waxwing, and West Branch, among others. For more on Kathleen, visit https://www.kathleenhellen.com/ or https://www.facebook.com/kathleen.hellen/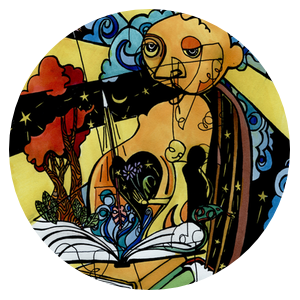 BMP Celebrates National Poetry Month
As the pandemic has continued into its second year, we at Brain Mill are thinking about spaces & places: how we exist in space, the importance of access, and the particulars of navigating places. We have gathered together in ways that may have been new to us over the last few years, greeting each other in small squares of connectivity, developing relationship and care with virtual check-ins, follows, and voices translated via technology. In our best moments we have learned to listen; in our worst, we have been caught up by all the ways we need to do better and think more deeply about community systems and for whom entry is barred.