The Afro YA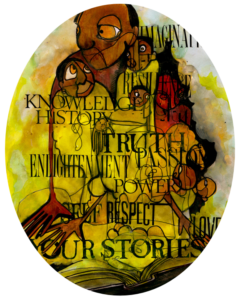 The Afro YA promotes black young adult authors and YA books with black characters, especially those that influence reviewer Latonya Pennington, an aspiring YA author who believes that black YA readers need diverse books, creators, and stories so that they don't have to search for their experiences like she did.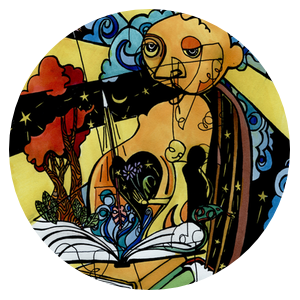 National Poetry Month 2023
Happy National Poetry Month! For poets and poetry lovers—and perhaps for those who love poets—this is a special time. At Brain Mill Press, we like to celebrate all month long by sharing featured poets, and with our fee-free contest. This year, we're thinking about poetry cycles, poems that speak to each other, forms that build on each other (like crowns), and the ways a poem can be a scaffold or foundation for other poems. Our words are often in response to other poems, and our own body of work is often an ongoing conversation. We speak to each other, with ourselves, and sometimes into the void—hoping someone will answer back.
Portaging celebrates new writing from the Midwest with a particular focus on experimental and hybrid work from small presses.
C. Kubasta
writes poetry, fiction, and hybrid forms. Her most recent book is the short story collection
Abjectification
. She supports her creative work as Director of Education at Shake Rag Alley Center for the Arts in Mineral Point, Wisconsin. Find her at
ckubasta.com
and follow her @CKubastathePoet.
Makers on Making

Makers on Making features printmakers, writers, knitters, crafters, painters, photographers, textile artists, and anyone else involved in art. These pieces delve into the psychology of making, the lessons we learn from success and (often more usefully) failure, and what it is to be a human authentically and emotionally involved as a maker in our world.