Ab Terra Flash Fiction
Issue 1
Rebirthdays
by Remi Martin
On his first rebirthday, he didn't feel any different. The technology was new, and nobody was quite sure what to expect the first time around.
It was the replacement of his central processing unit that brought it on. As soon as they replaced that, he was declared reborn and legally became a new person. In the eyes of the law he was now his own son.
When they replaced his central processing unit, it marked the point at which every one of his parts had been replaced. Nothing about him was the original Graham Mortimer, and so he was considered an entirely new entity.      
But that was the thing, he still felt like the same Graham Mortimer. It seemed silly to him that he had to register as a rebirther, but if he wanted to continue extending his life, he had no choice.
It was nice to 'have a son' though, he had to admit, and he began to think of himself with the same tenderness that he might have reserved only for his offspring, had he been allowed to have them. He had waived that right when he started mechanically upgrading himself. Population restrictions and limited resources meant anyone artificially extending their life would not be allowed to reproduce. It had seemed like a small price to pay at the time for Graham, and now he had a son of his own, he didn't feel quite so deprived.
Still, this 'son' was, at the end of the day, himself. He still felt like Graham Mortimer, and so the only name he could think to give his new self was Graham Mortimer, deviating from his father only with the suffix Jr.
It wasn't a new thing, of course, becoming an entirely new being. The organic parts of rebirthers were always the first to replace themselves, their cells doing this naturally every seven years or so, even quicker with the regular stem cell injections they received. This had always been the case, but it happened so gradually that organic people didn't notice. Nor did they have enough time to feel like different entities, given they were alive for such short stretches.
By the time his second rebirthday came around, Junior was starting to feel alienated from his father, from himself. When his back-up battery eventually failed and he was forced to replace it for a second time, he decided to throw a party to mark the occasion. It was the last of Junior's remaining parts. This time he was ready for his rebirthday.
He had clung on to his father's identity, and ways of thinking, for too long. They were too limiting, too organic, and he was beginning to feel like his namesake was holding him back. There was a growing movement of rebirthers taking wildly untraditional names, and Junior was starting to come around to their way of thinking. Eventually he settled on Three'Point-Oh, leaving behind his organic roots in the process. He left them in the past with his forefathers, those stuffy old men, whilst he moved forwards into the future.
All the people who attended the party were rebirthers, of course; organics just couldn't grasp the significance of the occasion. They often insisted on his continuation—insisted that he was still Graham Mortimer. Not Junior but Graham Mortimer Senior! As if that old man from all those years ago reflected who he was today. Rebirthday celebrations, he knew, disrupted their own sense of self-continuation, and so few of them were mature enough to deal with this sort of disruption. They just didn't live long enough to understand.
Looking back now, on his younger self, Eos couldn't help but chuckle at his father's rebellious spirit. You only really saw such fervour in organics these days, and at the time of his third rebirthday there were hardly any of them left. The last few pockets were either dying or deciding to extend their lives mechanically.
It was the fear of death that forced most of their hands. The children of staunch organics saw a choice between inevitable death and eternal life, and the vast majority chose the latter. Such thinking always made Eos laugh.
Death was as inevitable as always. There was no way around it, his rebirther ancestors were as dead as his organic ones. There had been no body, but he had buried Graham Mortimer Sr and Jr long ago, and today it was time to bury Three'Point-Oh.
Three'Point-Oh what had he been thinking? He would miss the man, but would not miss his name, and was glad to age into something more dignified.  
With all the new technological advances, his latest identity would surely be his longest lasting one. Still, no amount of technological progress could stop his parts breaking indefinitely, and one day he too would pass away, so there was no point getting too attached to this iteration of himself either. When this eventually happened, he knew now beyond a doubt that there was no logical continuation between one self and the next, the first was simply needed to give rise to what came after.
🎂
Remi Martin is a science-fiction writer from Derbyshire in the UK. He has recently had his story Second Skin published in The British Fantasy Society's Horizons journal, and is busy working on his first novel.
Currently reading: The Wall of Storms by Ken Liu
The Boys Are Alright
by Adele Evershed
It took a while for the important people to notice boys were dying off, decades in fact. It used to be the case that more female fetuses than male would die during pregnancy, meaning slightly more boys were born. However, scientists slowly started to realize things were changing, but no one comprehended the devastating effect this would eventually have. How could they? As Liam said, "They were fiddling whilst Man-Chester burnt." Liam is my best friend, we shared a cell. He would always sooth my night terrors by stroking me back to sleep. When we were all placed in individual cells I couldn't sleep through the night for ages.
Twenty years ago, when only one birth in ten was a male, we all became protected under The Waggle Act for Species Preservation. It was named after the then Queen, Margareta Waggle. Her name always sounded like a name from classic literature to me, like a character from the Harry Potter series that I studied in school. I loved those books even if they were, to quote my English teacher, "An example of literature that does not acknowledge the superiority of the female sex, instead it portrays a lesser male as hero." Nobody can deny Hermione was awesome. Of course, the act became known as WASP for short; it meant every aspect of our life could be regulated for the good of womankind.
Liam loved to watch reruns of comedy specials on his Personal Wall insisting they were like educational documentaries. He once told me, "I love how they tell funny stories about their jobs or their sex lives. It's mind blowing! Men able to have sex—even with other men. Can you imagine?" When all the PWs got restricted, we couldn't choose what to watch anymore and a lot of programs disappeared completely, including the old stand-up comedy shows. Liam said, "You know the reason why they got banned? The Waspies don't want us getting any ideas about how life could really be if everyone just stood up and said no." Now we're stuck with rambling films about the horrors of The Patriarchy Parliament. At least we can still watch the news on The Stream and there's always the footy.
My Mother doesn't think much of the WASP legislation or the HiVes. Since I hit puberty and was taken, I only get to see her once a month. On her last visit she said, "Good God, Theo, the way we live now!  I thought it was bad thirty years ago when we were assigned a sperm donor but at least I got to meet him face to face. Your poor sister just gets called into the Pollinating Bins; legs up, a quick squirt and come back next month if you don't take." Apparently last month they announced a cap on the number of females to be born so even if my sister gets pregnant, she might not get to take her baby to term. It's the revenge of Mother Earth, I suppose. When Mum starts, I always try to hush her; she never remembers I am monitored all the time. She started to call the policy "inhumane" but I cut her off. I told her, "Mum, you know the Goverwoment only wants what's best for the Colony," and pointed with my head at the camera glowing like a coal in the corner of the room. Thankfully she seemed to get the message and we changed the subject. She told me all about the success of the new water mining mission to the moon. It sounded awesome and hopefully it will secure us a fresh water supply for a long while to come.
On the whole, life in here isn't too bad. All the young males live in Farm HiVes and they make sure we eat well, exercise and get an education of sorts. We even have male psychiatrists to run Buzz sessions where we can talk in a safe space. Supposedly nothing is off limits. We can complain about visuals during the milking or moan about Tracey Mott, England's new captain. Liam even got to tell jokes he'd picked up. The last time I saw him he told one he said he'd made-up himself, "A man escaped the HiVe. When he was caught the Policewoman said, 'Anything you say will be held against you.' The man replied, 'Boobs!'" We all laughed. Obviously, nobody had ever felt a boob! Just the idea was funny. The psychiatrist said, "Now there, Liam, don't take advantage. You know the Waspies listen in and they would find the word 'boobs' offensive, not to mention the treatment of a woman as a sex object. Where do you get your ideas?"
Last week at the Buzz session, the psychiatrist told us that Liam had been relocated to The Entertainment HiVe. It's one of a kind and very prestigious. The Waspies decided a while ago that it is very important for everybody to see real men, so they set up this new HiVe to get men reading the news on The Stream or being a token pundit on Match of the Day. We might be as rare as rain but we've not disappeared completely, like the bees. It's so wonderful for him and if I know Liam, he'll be badgering the powers that be to introduce new shows like the old comedy ones he loved. I remember him saying once, "It's so important to laugh. Let's face it, life's a bitch and then you die!"
I watch every day but I haven't seen him yet.
Adele Evershed is an early childhood educator and writer. Her prose and poetry have been published in various literary journals such as, Every Day Fiction, The Fib Review, and Reflex Fiction. @AdLibby1
Currently reading: Bloodchild and Other Stories by Octavia Butler
The Exactitude of a Body Electric
by Conor Truax
Humanity first stepped into the light in 2061. The first operational Sphere had been constructed and passed its experimental trials. It was to be used to correct the spinal injury of Alexander Icaron, who had been shot down during a desert patrol of a bleak Martian landscape by a rogue drone with compromised firing functionality. He lay flat and naked in a luminescent room, milky and translucent to allow viewership by the scientific team and media alike.
Alexander was to be the face of the future. As the Sphere booted up and cameras and eyes locked their gaze onto Alexander's impending birth, his wife leaned over him to ask if this was what he wanted. Alexander nodded with vigor. His wife needed certainty, and she asked him to be clear; what was it that he wanted?
"I want to walk again," he declared, "I am afraid to own a body. Precarious property." He paused to consider his words. "But my possession is not optional. I fear no more having a body than having no body and a soul, as I know that soon the second will follow the first, and I will be no more."
At that moment his wife recoiled and his gurney jostled toward the Sphere. Its latch opened upward, emitting a blinding light as it swallowed Alexander whole. The onlooking media converged on the Sphere's chief scientist, Dade Dalus, looking to make sense of what they had witnessed. He was composed and without fear.
"On those living in the land of the shadow of death, a light has dawned."
Wei Sub Wun peered out into the blurred astral bricolage of space stations and stars that illuminated his personal ship. He had become the wealthiest human in history through the solar fusion of stars. The energy harvested from his exploits had made the creative control of his company unmatched. Stars were fused and their energy extracted until nearby planets became inhabitable. Once those planets had been suckled for their resources and left desolate, the suns' remaining powers were consumed for sale; accelerated supernovae. Wei had a mind unmatched, his wealth found while still a child. At 22, he had a great future behind him, and he feared the prospect of what was to come. For the past five years he had poured immense resources into developing the 32nd iteration of the Sphere that would adequately conserve telomeres and stop aging. It had taken the death of over 1.2 trillion stars. Nearly three galaxies. But the day had come, and as Wei's smile reflected off the landscape illuminated by explorers and fading light, a video call from his wife appeared on his window screen. Wei had never seen his wife in person. They lived galaxies apart, and Wei's only conception of her body was through the visual constructs enabled by his Manicom Visfinder. The Sphere rolled out behind them, assisted by a team of older robots that Wei kept out of a sense of nostalgia.
They inquired if he was ready. Wei's wife did the same.
"I am," he responded.
His wife pleaded; why him and not her? She would grow old while he stayed caught in the grips of time.
"Because," he started, "the afternoon knows what the morning never suspected. But I will arrive to the morning with full knowledge of the night." With that, the Sphere opened, and with it came the light of dawn.
Humanity's faintest ambitions had faded like the stars once conquered by Wei Sub Wun. The human projection and form had been perfected; phenomena and noumena. Yet the problem of death had remained. Wei Sub Wun had developed the Universal AC to circumvent the great problem, but it lacked the necessary data to address the solution. It collected and computed in cycles of near-infinite iteration and complexity for an excess of a million years. VJ-23Y sifted through projected space, the essence of humanity now found in the stars. Souls were freed from the tyranny of their bodies which remained in suspension in time. Anchors omnipresent but unseen. VJ-23Y roused for material activity by a notification from the Universal AC saying it was ready. Returning to himself, he rose, navigating his room with trepidation. His senses returned to him but felt fainter than those of his projection, and his wet weight reminded him of what he lacked; eternal life.
Moving toward his Sphere, rendered memories of his wife long-gone spoke to him, seeking his certainty in evading death. She cried for the idea of their life beyond.
"Don't cry," he said. "I won't. And if I do, my tears will not be confused for rain." The Sphere spiralled forward, opening its mouth as VJ-23Y was consumed by its waters.
NZ-46 sat in silence—mind rid of body. Possession optional. Their body cared for amongst trillions of others by perfect automatons. The galaxy dimmed quietly, as did the faint projection of humanity, humming along without the palest urge for action. They had discovered, explored, exploited, and restored all that they could. Aspirations of perfection complete, each body and mind melted into that of the other until everything escaped distinction. Experiencing the dying galaxy, NZ-46 grew tired. They illuminated their ancient Sphere and merged with its settings to reverse its processes. Its partner, an abstract construction of their own mind, soon rushed to question NZ-46's behavior. They asked why NZ-46 sought to undo their gifts. Eternal life. Freedom from forbearance.
"Simple," they started. "Unbeing dead is not being alive. There are no more worlds to conquer. I go to seek a great perhaps."
With that the Sphere booted up, its circuitry opened for a final race. In a moment NZ-46 had merged with the Sphere, welcoming darkness. Their body was finally full with the charge of the soul.
💫
Conor Truax is a writer, student, and researcher. He is currently completing his studies in systems design engineering and comparative media while working on a collection of short stories.
Currently reading: Anathem by Neal Stephenson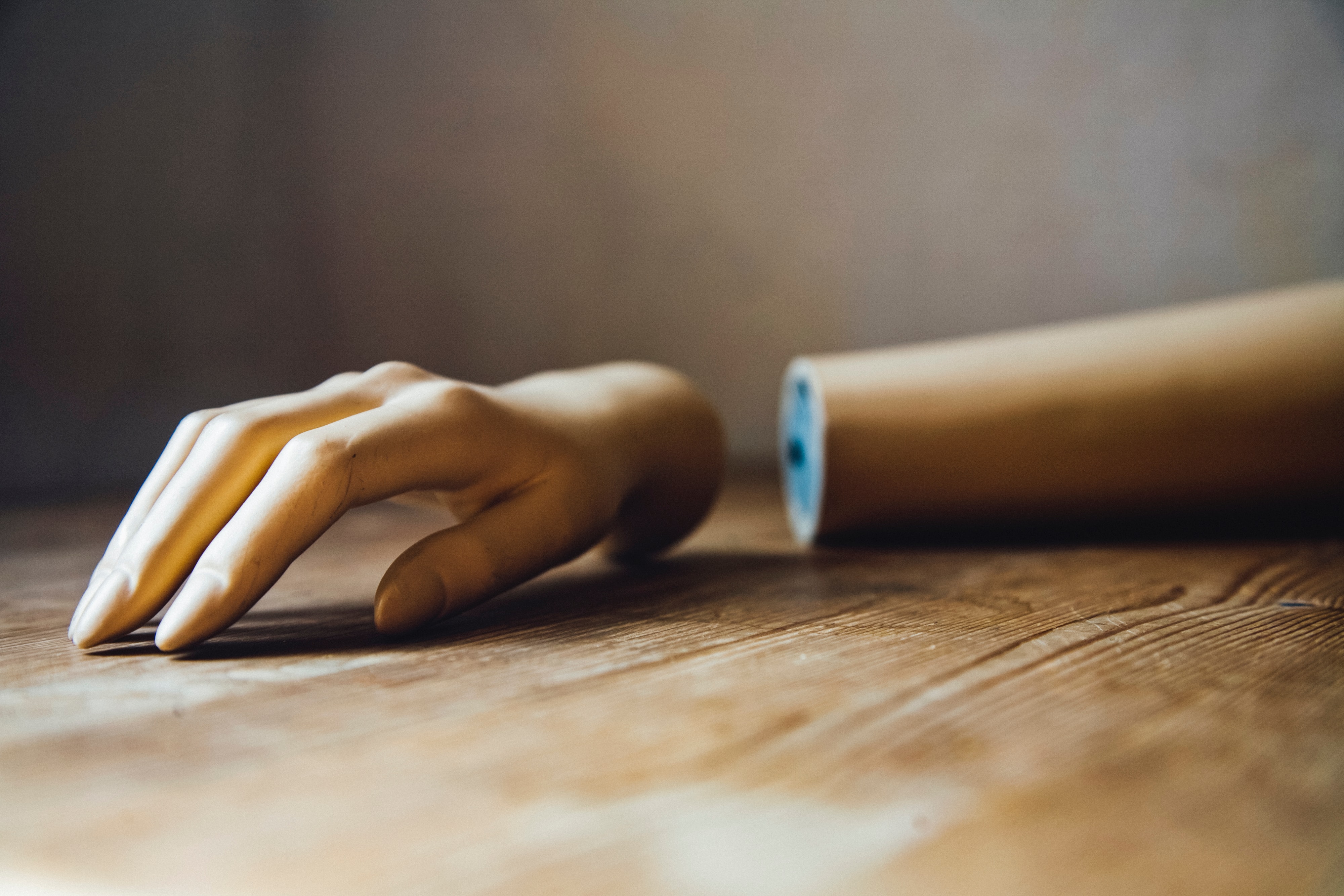 40 credits for a liver part
60 for the marrow in my ribs
120 for a prime cut of thigh
106 for a forearm—that's what it'll get me; maybe it'll be enough to last us the rest of the year.
Cold.
The only thing warm right now is my breath. Three layers of linen are barely enough to keep me from freezing over in this weather. I can feel the damp snow slowly soaking into the insides of my worn boots with every step—the stiff leather squeaking and rubbing against my sore ankles. My knuckles are raw and bruised; translucent white flakes of dead skin are slowly peeling around my fingers because of the frostbite.
Hungry. I'm hungry. I haven't eaten for days.
That's fine. I just need to get to the handlers, get paid. Then, we can eat tonight—the first time in three days. Mom and Fio are relying on me to get us through the month, or at least until Mom's legs grow back. But, prices for feed have hiked up again as it does every winter. Initially, we talked about me selling only my right arm. Fio was also going to sell his cheeks and his tongue. Being only six years old, that would fetch quite a price—maybe 200 credits if the handlers were feeling generous. We've also been trying to set a bid for Fio's baby fat; I think the bid is up to 322 credits now. But, because of the harsh weather, he's gotten sick; the handlers aren't going to buy anything from Fio if he's sick. So, it's up to me. I feel the hollow on my chest where my left breast would be. I've only got 6 credits left from last time.
Another mile and I make it to the handler's station.
The stark building as white as the snow and just as frigid offers warmth inside. Even standing a good fifty meters from it, I can already smell the rawness of red meat. From where I am, I can see the entrance leading into what looks like a hotel lobby. The yellow lamps are lit—always so welcoming and hospitable to patrons and guests. There's even a concierge standing by the firelight glowing softly from a hearth I can't see. I haven't been here in months but it feels like only yesterday that I had half of my torso bought by some wealthy patrons in exchange for a full belly.
I hear the rumbling of gravel as a black car pulls up in front of the station. An elderly couple steps out and is met by the concierge. The woman is wearing curly blonde fur—the color of a childhood friend's hair, long freckled tan leather gloves—worn by my dad's smile in my memories, and pearls. I wish I could wear pearls as pretty as hers. The man is in a black suit and has salt and pepper hair. They see me across the way and the woman gives me a warm smile. I lower my gaze and go round the back.
The back of the station looks more like a warehouse; a pale red industrial light blinking atop the tall doorway. No doors, just transparent plastic sheets hanging like thick curtains. There's no concierge to greet people that come through this way; instead, a man dressed in a white jumper routinely escorts us inside along with the cold. I see the familiar metal walls and abundance of plastic containers of all sizes. Even the pieces of raw meat neatly packed in plastic bags on the metal shelves are familiar to me, like friends—like family.
"Name?" The handler says flatline.
"Asimov."
"Cut?"
"Quarter of a liver, rib, thigh, and…" I raise my right arm. He nods in understanding before giving me quick assessing glances while writing on a folder file. The handler flips through the document as I stand by patiently. It is procedure. Inside, there's only the heavy and constant thrumming of an unseen machine, and right now, the gentle but methodical scratching of pen on dry paper. A few moments later, he shelves the folder and turns to me—hands gestured for me to proceed forward.
I've gone down this hallway before, overhead fluorescents lighting the way. I walk myself to an empty room with a glass wall on one side. The handler walks in after me and I start taking my clothes off. Bare naked in the fluorescent light, I stare ahead. On the other side of the glass wall, I see the warm yellow glow of the lobby. From the other side of the glass wall, I see them watching me, assessing me. As they smile warmly at me, relishing the thought of having me, I stare ahead. I see the hearth from here.
I wake up and I'm in bed.
"Alright. We've transferred 286 credits to your account. A month of regen is recommended before you go through another harvest. Drink plenty of fluids and eat feed regularly. We thank you for your parts," the handler tells me as he's sat across the room while going through a stack of folders.
"280? I was 326 pegged."
"Yeah. Buyers didn't want liver. So 286."
I nod. Despite the aching and hollowness, I get dressed in my linen and go on my way. Two miles walk home. I start on the snow once again. After several harvests at the station, the phantom pains stop. The body can only take so much deconstruction and harvesting before it depersonalizes and gets used to regenerating limbs that will only be taken away eventually. By nightfall, I stop by the feedshop.
"2lbs of feed will be 3 credits please." The lady at the stall says while packing the synthetic pink silicone meat into a plastic bag before taking my payment.
We're going to eat tonight. I press the plastic to my body and hold the feed close to keep it warm.
🥩
Percy Eid is a creative writer and copywriter in the Philippines. He is also a dungeon master and the author of a Dungeons and Dragons homebrew campaign, The Chronicles of Anatheon. @percyeid
Currently reading: Frankenstein by Mary Shelley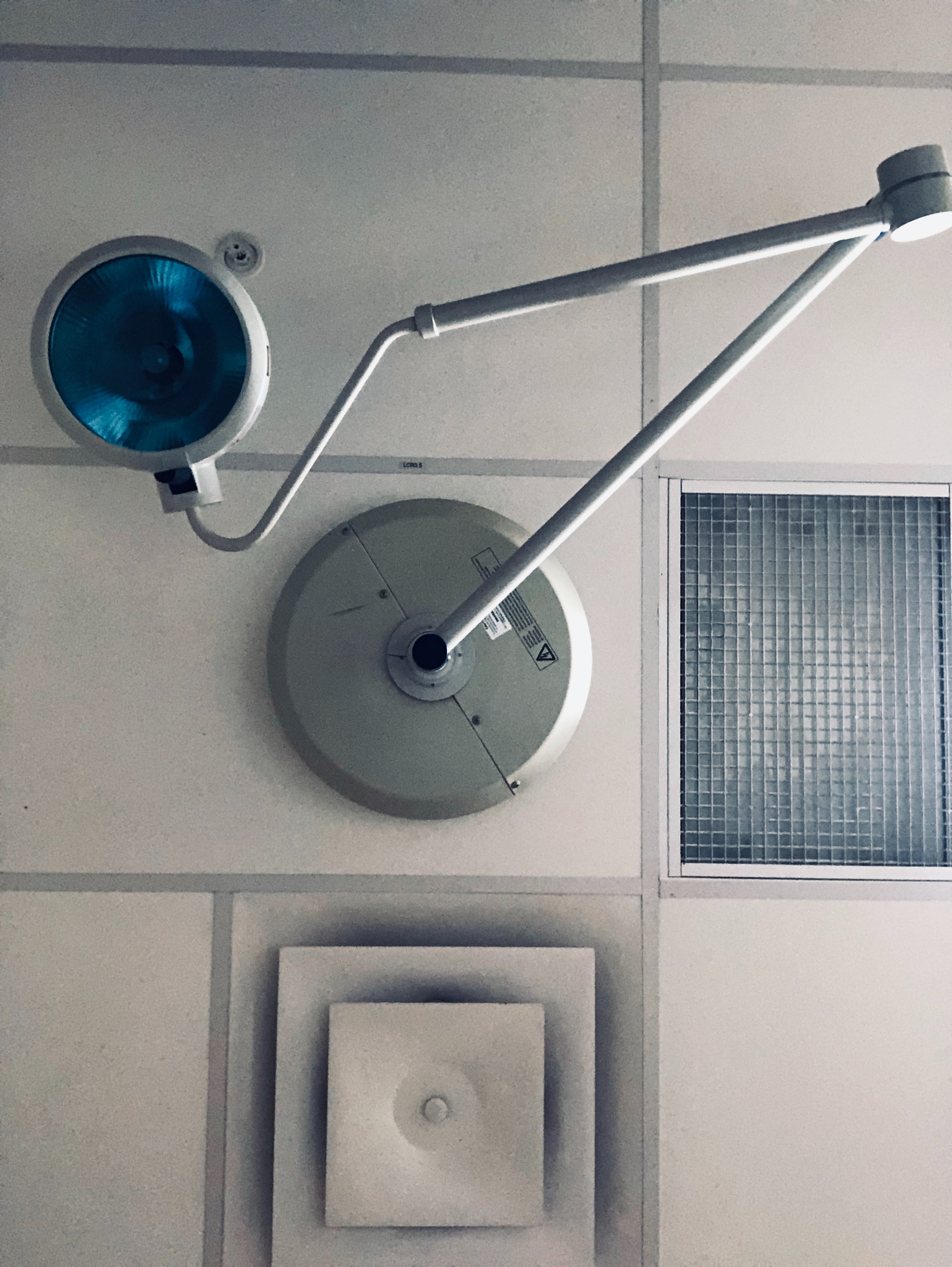 High above Pain
by Lydia Pejovic
When I was dying, they gave me a pill. I can't remember the accident, or what the clock said when the ambulance brought me in, or how many times I lost consciousness—but, when I took the pill, the pain retreated. The physician told me not to worry—I would float above my body and watch myself from the ceiling. After the tablet slithered down my throat, I was alive. I ascended from the crown of my head. I rippled forward, a calm ocean wave, and let my bottom half find its way behind me. I was coasting on the very gravity that had held me down for forty years. Suddenly, the burden of humanity, the weight of my bones, the pressure of my flesh, escaped me. Or, rather, I escaped it. I tried to see if I was invisible, and I think I was. I moved my phantom arms in front of my phantom eyes and… Nothing. As I settled into nothingness, I realized that I could still hear the staff move about. I thought that, just maybe, everything would become mumbled or muted. It would have been more relaxing that way. The sound of their non-slip soles and the snip-snaps of surgical scissors were irritating to my physical tranquility.
I liked being intangible. I hated watching myself down there. I was pathetic and frail and bloody. The gash on my stomach, from what I could gather, was gaping. The doctors had found a way to maneuver a sheet around my body so that even my mind wouldn't be able to see the extent of its destruction. I could see, though, that they were sewing my midsection. Their hands would go in white and come out red. They had large yellow lights focused on my body, which only served to illuminate my pallid skin. I looked like I was posing for a gruesome photoshoot, like I had been made-up all over with red lipstick. If I were in my tangible body, I surely would've panicked. But, there was something about the detachment from physicality that made anxiety useless; there were no hands to wring, no hair to pull, no tears to cry. Most importantly, there was no clock to watch, no responsibilities to attend to, and nowhere to go. I had ascended above practicalities; I was in the sky.
The main doctor made the effort to give a thumbs-up to the ceiling, to which I assumed was empty to his eyes. I think I gave him an imperceptible grin, wondering how he knew where I'd be viewing from. If he had chosen my placement, he definitely gave me center-stage balcony seats. I was impressed by his visual aptitude. The staff did not sound very panicked, which probably meant that I would live. The doctor looked at me again.
"All done!" he shouted. "The pill will wear off in a few minutes!"
I wanted to answer, but I had no voice. I wanted to ask him how long I had been up there because I couldn't understand time. I just nodded out of habit and waited. The staff began to wheel away their instrument carts, take off their gloves, and wipe my blood from the floor. The obscuring sheet was taken down to reveal me, dressed in a blue paper gown, half-dead on a cot. My dark hair was splayed out under me like a spilled bottle of ink, and my hands, still tinged red, waited patiently by my sides. I never thought that I looked like that… It was worse than a mirror, more inhuman, to look at myself from above. This was the clearest I had ever seen me. Still, though, I couldn't see myself all at once. Just my front half.
The pill began to wear off. My head went first and I was slammed into pain, hyperventilating and grasping at my stomach. It was as if I had been carried by a tidal wave, only to be sucked under and tossed onto the ocean floor. I could almost feel the burns and scratches from the grains of sand on my flesh. A nurse came to calm me as my legs regained feeling. I didn't know that she could see me panicking.
"Can you hear me?" I asked her.
"Yes, of course I can hear you," she responded, rubbing my arm.
"I wish you couldn't," I replied, wringing my red hands.
💊
Lydia Pejovic is a proofreader, writer, and current dual MA/MFA student at Chapman University. She received her BA in English from the University of San Diego. She writes both fiction and poetry, and has a soft spot for British Victorian studies. lydiapejovic.com
Currently reading: Do Androids Dream of Electric Sheep? by Philip K. Dick
Lonely Space
by Steven Lombardi
After the accident, Zee limped through space trapped in the remains of his cockpit. When he reached a bay, he scrapped what he could, getting 18 credits from the metal, and used every cent on a ticket back to Mid-World.
He walked through the black tunnels of the bay, blinded by tears and only slightly aware of the Spacers in the shadows who eyed his credits. He didn't care; his crew was gone, floating in space in the asteroid field that destroyed their P-9rx. Clare, Hopper, and Jane, dear Jane.
Before he reached the Astrotram, he saw a light. A glowing hovertron drifted towards him, picturing a Rep who offered his condolences. Zee couldn't be bothered—he went through the motions just to get the Rep the hell out of his face. Read the disclosures. Agree to the terms. Sign the dotted line. Only when the transaction was complete did Zee realize he had inherited Jane's life insurance.
The amount seemed like too much, like a glitch had added extra zeroes.
"Wish I had a check like that," the Rep said, probably convinced that Zee was deaf or dumb.
"I wish I had the person," Zee replied.
Zee and Jane made a promise to each other to never stop exploring. When people stop, they get boring, and when they get boring, they die before they die.
He cashed the check and paid a premium for a living ship. It seemed appropriate to name it Darling Red, after Jane. He wasn't thrilled about its hair and veins or the urine-like fluids that dripped from the walls after feedings. It could only transport one comfortably, two if they shared a single bed, which Zee couldn't imagine doing, not yet, maybe never. But it did what he needed—it healed itself.
The ship received strange looks when it docked in the bays. Spacers asked a lot of questions, like where Zee got it, how it supplied oxygen, and why it was so ugly.
"Who're you calling ugly?" Zee would say. He didn't know the answers, but he was certain of one thing. Whoever refused to take back an offensive statement about Darling Red received 230 grains of lead in exchange, right between the eyes.
Sometimes when Zee fired close to the ship, he could swear he heard its flesh quiver.
Weeks after Jane's death, Zee received a message from her parents inviting him to her memorial. The service was on Mid-World, a five-day trek. While he never met or spoke with them before, he needed to go. He needed to grieve with people who loved Jane as much as he did.
During the sprint, Zee would touch Darling Red's walls to remember the firm touch of Jane's back. He'd huffed her scent on his handkerchief and wondered about destiny. Was this meant to be? He and Jane had talked about children, but what she left him with was Darling Red.
Flying down the fastest path, they encountered an asteroid cluster. Sweat poured down Zee's face, and when the asteroids grew near, he thought he was having consecutive heart attacks.
Some of the hits were hard, but Darling Red took them well, got bruised, and kept flying. One asteroid took them by surprise. It hit Darling Red's belly so hard that Zee nearly broke his neck on the ceiling. After that, Darling Red limped through space at half-speed with Zee trembling in the pilot seat.
The living ship mechanic whistled when he looked at the damage. Touching the red gash, Zee could have sworn he saw its flesh quiver.
"Never seen a hit this bad," the mechanic said.
"Will it heal?"
"Maybe. Not as good as before, I suppose."
"How long until she heals?"
"On her own, six weeks. I can operate and bring it down to two. She'll fly before then, just not as fast."
At normal speed, he'd make it to the memorial with only a day to spare. "What can I do to make her good as new, as soon possible?"
The mechanic thought it over. "We can add some metal. Make her bionic."
"Would the metal heal?"
The mechanic laughed. "No. But in time, she might not need the metal."
Zee agreed to the repairs and watched the mechanic stitch a chassis to the bottom of Darling Red, wondering if it hurt her.
They arrived at Mid-World with a day to spare. Zee set Darling Red down beside the wheat fields that Jane's parents tended. They looked as distraught as Zee did, and when he opened his arms for a hug, they just looked at Darling Red.
"Not the prettiest ship in the stars," dad said.
Zee ignored the comment. "It's good to see you. Jane spoke a lot about you." It wasn't the truth, but it seemed like the right thing to say.
They invited him inside and Zee gravitated towards a wall of photos, and all he saw were faces he didn't recognize. Mom led him to a threadbare bedroom that looked sterile and empty.
"This was Jane's," mom said. With nothing by way of remains, they gathered around a brim hat adorned with flowers. They prayed and reminisced, and Zee cried, and when it was over, Jane's father pulled him to the side.
"People don't last in space. Not for long, anyway. That's why I took a policy out on her. I didn't think she'd change the beneficiaries."
Zee shrugged, numbed from everything that had happened.
"It was an expensive policy."
Zee kept his cool. "Where are Jane's photos? Her things?"
"Where's my money?" dad snapped. "I don't want problems, but so help me God—"
"Money's gone." Zee nodded at Darling Red.
"You spent my money on that ugly abortion!"
Zee flexed his fingers over his gun and gave dad three seconds to apologize. Not just to Darling Red, but to Jane.
Boarding Darling Red, Zee wept uncontrollably. As they flew off to explore the infinite, he could have sworn that he heard her purr.
🌌
Steven Lombardi is a copywriter by day and a dreamer by night. He, his wife and his daughter occupy a relatively old home in the relatively young city of New York. If you'd like to read more of his work, follow him on Twitter @_sl_ or visit stevenlombardi.nyc.
Rhodo's Defense
by John McNeil
I had to do it. They were going to kill me. Poison me, then pull up my roots.
Never in nine hundred years had I been threatened in such a manner! Threatened with the fumigation of level twenty, my home. Yes, my leaves have spread far—I say it proudly!—very far beyond the container in which I was planted so long ago by an errant botanist. If it transpired that the plastifibers of the floor and the walls had nutrients I could metabolize, then why wouldn't I grow? All life proliferates when it can. And so for centuries I mixed my body with this space station we live on, incorporating its materials into myself until you could say that it evolved to become part of me, that I brought it to life.
Yes, of course I know that other people live on level twenty also. I've coexisted with denizens of the station and travelers passing through this corner of the multiverse for nearly a millennium, during which I have always left open a path down the halls I grow through. And when my leaves sprawl into a room, I leave space for movers there too. As a rhododendron, I believe there need be no collision between plants and animals. We can all coexist. Animals are some of my best friends.
But when the New Coordinators decreed that this deck had to be cleared, when they were heedless of my protests, I could not simply let myself be extirpated. The goons wearing tanks of pesticide, masks and gloves, and holding hoses to spray with, walked off the elevator onto my level only to slip on glossy leaves and trip on wiry stems. They hit the floor and stayed there till they woke, and then we talked. They heard my voice of rustling stems and leaves, held still by my roots, till they understood that they wouldn't be fumigating. It was in everyone's best interest, they realized, theirs and mine, if they shot the tanks of pesticide out an airlock, promised never to set foot on level twenty again, and went home to their families glad to be alive.
That is what occurred, and so I appeal to this jury for empathy. Would you not have done the same if your body and soul were threatened? I shall await your verdict. By video of course; I could not travel to the court on level three. Please remember, even though we're speaking remotely, that I'm large as a town and have lived here a long time. My roots go deep into the station, linking me deep into its mechanisms. Think of yourselves as living inside me, for I have merged with the bubble whose walls protect you from cold space. I was small once, but in time grew to swallow you all, and could spit you out too. I don't want to trouble you, and you don't want that either. So, please find me not guilty and I think we can coexist.
🌱
John McNeil writes science fiction on themes of authority and rebellion, plants and animals in curious positions, and the search for one's place in the multiverse. A library worker by day, his stories have appeared at 365 Tomorrows, and his various projects are collected at johnmcneil.me.
Currently reading: The Man Without Qualities by Robert Musil and Recognize Fascism: A Science Fiction and Fantasy Anthology edited by Crystal M. Huff
Shadow and Echo
by Benjamin Marr
He cried his last human teardrop as his left eye was finally replaced with a digital camera. The process was without physical pain so the tears fell for another reason: the emptiness of a missing memory. It had been an interesting experience when he had two different types of eyes. The technology reducing the image quality of the right eye to match the aged vision of the left. The human experience of looking through an organic eyeball while the right converted it all into 1s and 0s. You wouldn't think it would be possible, but it was. Surprisingly easy. It disturbed him.
Is this really all we're made up of? Can human existence be uploaded to a computer? The companies say everything is completely lossless. Somehow, he felt like a centuries old war had been lost. Are we not more? Please tell me we're more!
Fresh tears spilled from both eyes. They felt no different than his human tears. The anguish and the sorrow were both there. Everything was there. Maybe even amplified. For the first time in his life, he felt so alive. He felt… human. The world never looked so crisp and detailed. The air tasted sweet on his receptors. His mechanical lungs filled with coolness and then released. He felt his digital brain calming down with each deep breath.
Why give us this ability to feel worry and stress? Why not improve us and take away all our imperfections?
He knew the answer to that. There was no way we could handle it. Problems make our lives what they are. There would be no pleasure without pain. You can't feel better if you don't ever feel bad. He felt his head growing tired. Could we not at least have tirelessness?
Where would dreams go then? Would they eventually be eradicated like our human bodies? Would they be a distant memory? Would we pass the memories of them down to the next generations? Stories that would entertain children who will never experience dreaming. They'd find a way though. He was sure of it. Children can always find a way to dream.
He wiped the sweat off his forehead. A memory crept back into his head. A shadow. An echo. Of what? From where? A long long time ago. Blurry details fought for clarity in an empty room.
Remember me.
Who are you?
You knew me long ago…
He could feel the memory swirling away into nothing. He struggled to hold on to it tighter. He fought the fading light. The room was about to go dark and silent. The shadow and echo lost forever.
Who are…?
Remember me. Never let me go.
How did you find me… Why…?
Because…
I can't…
I never forgot you.
With that, the voice completely vanished. He collapsed to his knees and sobbed hysterically. How long would he have to wait before the voice returned to him? Would it ever come back to him again? A bird flew overhead and into the distance. He watched where it vanished for a long time.
For the first time in his life, he cursed being human. Why couldn't he remember? Why couldn't he pull her up like a file on a computer?
Her?
He fell on his back in ecstasy. Yes, her beautiful face filled his mind. It all came rushing back. Her smile lighting up his world when he was feeling down. Her dancing beneath the sun on a rainy day. He closed his eyes to savor immortality thinking about her.
Benjamin Marr is a writer, musician, songwriter, cartoonist, and poet. He grew up in Western North Carolina where he currently lives with his wife and two children, a daughter and a son. He works as an accountant for a university. @BenjaminCMarr
Currently reading: Bunny by Mona Awad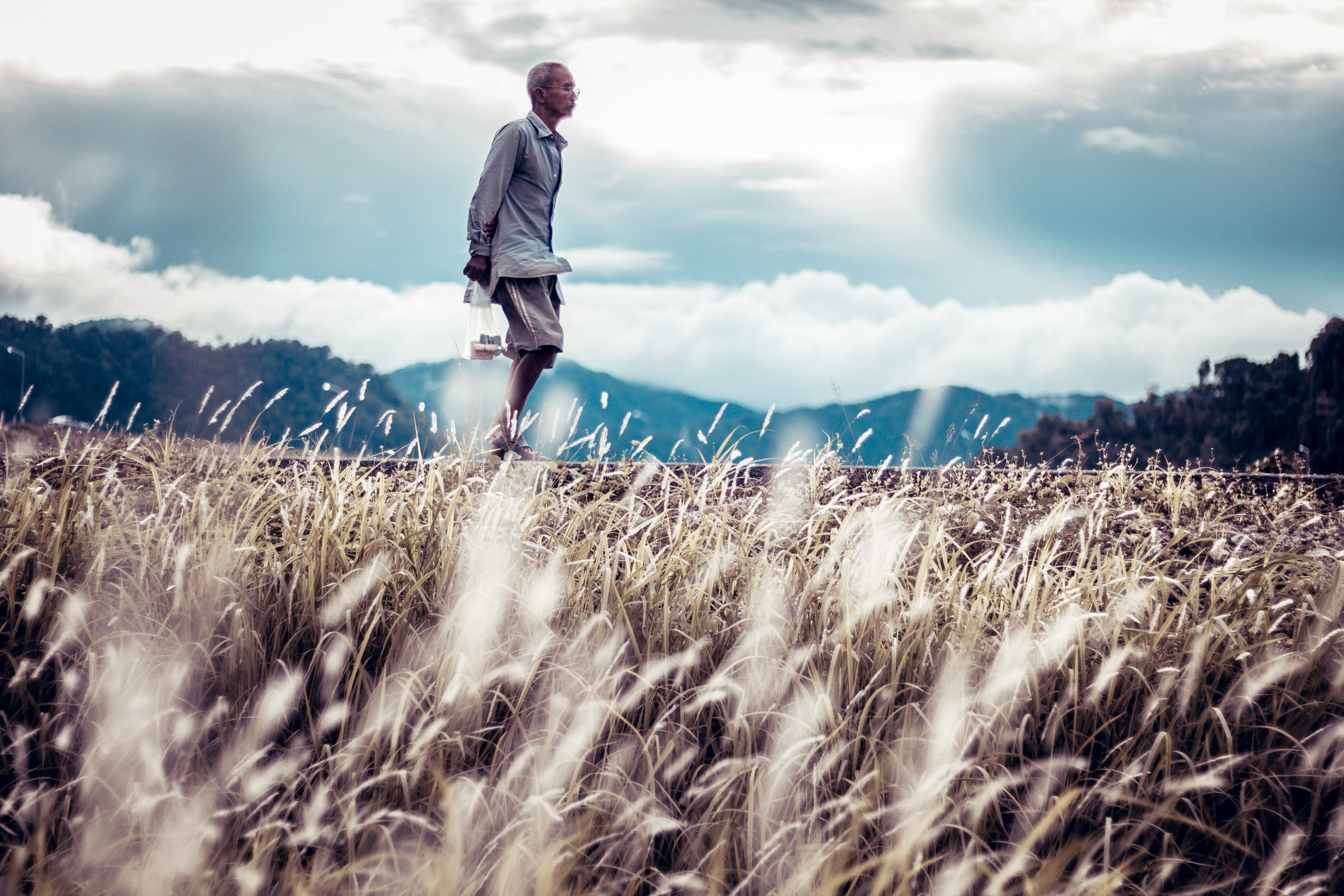 The Unlocking
by Stephen Flight
Looking at her, you might not know where the human ended and the plumbing began, barnacled as she was with tubes and patches and filament and p-cells and pulsating bags of unslug.
In the cool August evening, eleven men paraded her, shoulder high, through the meadow's dead grass on a giant disc woven from filk reed. Filk, like everything else, was now almost obliterated by sac larvae, and had to be imprisoned in greenhouses so that the doctor-priests could safely harvest it for this ritual. Still, it was all almost gone. Would there be enough to weave another barge in a year's time? Better yet, would anyone still be left alive to do it?
Her husband Blaine, now almost 90, hobbled in the back of the procession. He could barely see the giant straw platter at the head of the caravan. It seemed a million years ago that they courted as teens.
"You're going to get arrested! You can't take those! Blaine! You don't know who those belong to!"
"I'm making something for you."
"They're part of the landscaping of this house," Kate said. She was incensed and delighted at the same time, if such a thing was possible. And with Kate it was. "Someone paid money for them. They're not naturally occurring."
"You're not naturally occurring," Blaine said.
Kate started to chase him, he dropped the stones and they both ran. He let her catch him and they rolled on the beach and kissed and sand sprayed everywhere.
"You're a thinker, I'm a doer," he said, and kissed her again.
"Well, I think you're going to get arrested."
Blaine resumed his rock project and in two hours he declared that he was done.
She looked at the enormous hodgepodge of shale. "What is that?"
"That's you."
She laughed that laugh that he loved. "That's how you see me? A stockpile?"
He took her smooth, soft hand and led her to where she could see the sculpture silhouetted against the purple night. What she thought was a mad jumble now squeezed into focus. It was her face, – and it was astonishing. Her eyes became wet. Still, she could not help but make a joke.
"I think of myself as a little less inert." And she put her arms around him.
"We all do," he said.
The giant mass on the disc, formerly known as Kate, was now making its way up the hill and her carriers did not exert any extra effort. It's as if they were just transporting a parachute, and not 400 pounds of fleshy cargo. There was singing of course, as always. Blaine did not sing.
Blaine could see her better now. And he could see the tabernacle at the top of the hill.
It happened just one year after they were married. He got the call to come to the hospital, where the ambulance had taken her. When he got there, she was sunken into the hospital bed, laid out like a frozen puppet. No, she wasn't dead. She could think and understand, but not move. That's called something. He can't recite any of the medical words, which the specialists told to him so many times. He burned them out of his memory. She would need to be kept alive by artificial means, the doctors said, which he could not afford. That was when doctors were only doctors and not whatever you're supposed to call them now. They would keep her there for a year but no longer. That was the law. He moved into that room and slept by her side on the tile floor. He lost 30 pounds. He talked to her until his voice was choked. And it was in the month before the termination date that it happened.
Kate, or The Katearia, as she was now called, was finally at the summit. The men put the wicker plate on which she was splayed atop the platform and backed away. The doctor-priests took their accustomed circle around her and the rest of the procession trudged up the bleak hill to join the ceremony. Blaine's leg was inflamed, and every step exploded from his foot into his head. He did not lose sight of the strangeness of this event. Infection, famine and now this yearly supplication for a miracle. The memories of his youth floated farther and farther away, like a raft in a fog-drenched pool.
The Buzz was detected three weeks before her appointed death day. The Buzz had some other technical name which Blaine could not now remember. But it brought in a flurry of doctors, first from around the province, and then from around the country. The electroencephalography confirmed that the Buzz was linked to her occipital lobe. But it could not be determined if she created the Buzz, or if the Buzz stimulated her brain in some way.
He does not remember when she stopped being a patient and started being a sacred object. But he imagined it was sometime after the Buzz started reorganizing molecules in her immediate vicinity. Her mere presence could revive dead roses. And ripen rotten beef.
The Katearia lay on her back, unconcerned with the strange liturgy which was happening around her. Her mind, once only composed of what she could see and perceive, had been expanding over the course of seven decades, freed from its normal occupation. Once only looking up, she was now looking down.
And she could see everything.
Blaine could inch no further. He collapsed halfway up the hill, stiffly onto a rock, sucking in air and looking at his shaking hand—skin as grey and thin as cellophane.
As she finally tore the curtain, he heard someone behind him laugh a laugh that he loved. And a smooth, soft hand touched his. He looked down, and above the now-greening grass, he watched seventy years thaw from his palm in an instant.
He turned, just in time to see her smile. She said, "Now, I'm making something for you."
Stephen Flight is a novelist, essayist, theatre director, and award-winning author of 30 plays (under the pseudonym Stephen Legawiec), including Aquitania and Red Thread, which won the Garland Award for Los Angeles Play of the Year. Currently Reading: This Is Not My Memoir by André Gregory.
Uploaded Consciousness
by Tom Cracovaner
AI Postlife Experience Data Center: March 15, 2063 14:39
<Initialization stage successful>
<Space launch successful>
<Consciousness successfully uploaded>
<Begin Postlife Experience>
<Main Menu… Select>
<Thought Process… Select>
I know, I'm ironic, I took death by the balls and selected my transition date for the Ides of March. Et tu, Brute? Haha. I wasn't even sick or dying. I was just ready. My parents were pissed. "You're not even forty-five!" my mom said. Pops just laughed sardonically and said I'd regret it.
Who needs life when I have complete control of the universe of my mind? And every form of entertainment at my beckoning. Complete access to every possible earthen life experience through completely realistic virtual reality. My own reality. Where I control the laws and experiences. Spending my life savings on uploading my consciousness into a fully automized computerized space probe was the best decision of my life.
Regrets? Ha. Hilarious. Hmm. What to do first? Live Beatles concert? Play eighteen holes at Augusta National? Bond Girl Ursula Andress in girlfriend mode? Or wife mode?
First, send my probe exploring to take some cool pictures of the universe.
<Main Menu… Select>
<Space Travel Location>
<Saturn… Select>
<Solar Panels acquiring energy…>
<Energy acquired… Travel sequence begins>
Awesome. Okay, I actually feel like driving a Jag through vacant streets in Paris.
<Main Menu… Select>
<Virtual Reality Experience… Driving Empty Streets>
<Location… Paris, France>
<Car… 1962 Jaguar E Type>
<Color… Silver>
Wow these graphics are so fucking amazing. They're 100 times better than when I went through the training simulator before I transitioned. It really feels like I'm holding a steering wheel. I can feel the motor. I can smell the burning fuel. I can hear the birds chirping outside the―
<Error 37182… shutting down consciousness. March 15, 2063 14:41>
AI Postlife Experience Data Center: December 8, 7735 12:35
<Consciousness intact>
<Memory intact>
<Continue Postlife Experience>
<Main Menu… Select>
<Thought Process… Select>
What the fuck! There's not supposed to be computer glitches or error codes! 7735? My consciousness was shut down for more than 5,000 years! Bullshit!
<Help Center… Contact AI Customer Service: Postlife Experience>
We're sorry, Postlife Experience is no longer in business due to human extinction. But your error message is being processed by the remaining AI on the planet. Thank you for your understanding.
Dammit! Well at least I don't age. I mean it's not like I actually missed anything. And I'm like 5,000 years older, that's kind of cool. Alright, I feel like pancakes after sleeping so long.
<Main Menu… Select>
<Virtual Reality Experience… Food>
<Pancakes… made by my Grandma Kelly>
<Location… Butchart Gardens… Victoria British Columbia>
I love the fuckin flowers here. And my grandma looks good. It's nice to see her looking healthy.
"Hi Grandma, it's nice to see you!"
"You too! How many blueberry pancakes for you?"
"Three is fine."
"With honey?"
"Yeah, and can I have a―"
<Error 37182… shutting down consciousness. December 8, 7735 12:37>
AI Postlife Experience Data Center: June 27, 10073 19:21
<Consciousness intact>
<Memory intact>
<Continue Postlife Experience>
<Main Menu… Select>
<Thought Process… Select>
Really computer? I get a couple minutes of consciousness before shutting down for a few thousand years? I didn't sign up for this shit! Did I at least make it to Saturn?
<Space Travel Location: Verify>
<Acquiring images of location… completed>
Well. There it is. Saturn. Beautiful colors! Greens, yellows, reds, grays. Segmented. Freely hurling through outer space. But surrounded and trapped by rings forever in eterna―
<Error 37182… shutting down consciousness. June 27, 10073 19:23>
AI Postlife Experience Data Center: April 8, 17122 22:34
<Consciousness intact>
<Memory intact>
<Continue Postlife Experience>
<Main Menu… Select>
<Thought Process… Select>
Wow, okay computer. Seven thousand years this time? Nice touch. Touché computer. Can I call you Steve? Alright Steve. You win. You got me. I guess this is the part where I say I learned my lesson and oh, gee golly whiz, I guess I should've not wasted my time on earth and uploaded my consciousness to play god over my own universe, while still existing within the framework of laws in the real one and some other fancy ass enlightened Buddha shit, but you know what Steve? That's not me. You see, the way I see it―
<Error 37182… shutting down consciousness. April 8, 17122 22:36>
AI Postlife Experience Data Center: July 4, 25376
<Consciousness intact>
<Memory intact>
<Continue Postlife Experience>
<Main Menu… Select>
<Thought Process… Select>
―I'm god and you're Satan, Steve, and you can be a little prick thorn in my side for all eternity or we can float on together, Yin and Yang, Kumbaya the shit out of this reality, but this reality isn't any less bullshit than life. What's it matter? Two minutes at a time? One lifetime at a time? Who knows what really happens when you die? Afterlife or no afterlife, memory is all we have Steve, and we have it together in perpetuity. We're in this shit together, Steve. Float on, Steve. Float on.
Tom Cracovaner is a fiction author, screenwriter, poet and songwriter who has been published in SandScript, Painted Cave, Work Literary Magazine and The Blue Guitar Magazine. He won the Second Place in Poetry award from Pima College and was twice named a finalist in the Tucson Festival of Books Literary Awards fiction competition. He won the 2016 1st Place in Poetry from the Community Colleges Humanities Association and is working on his first novel.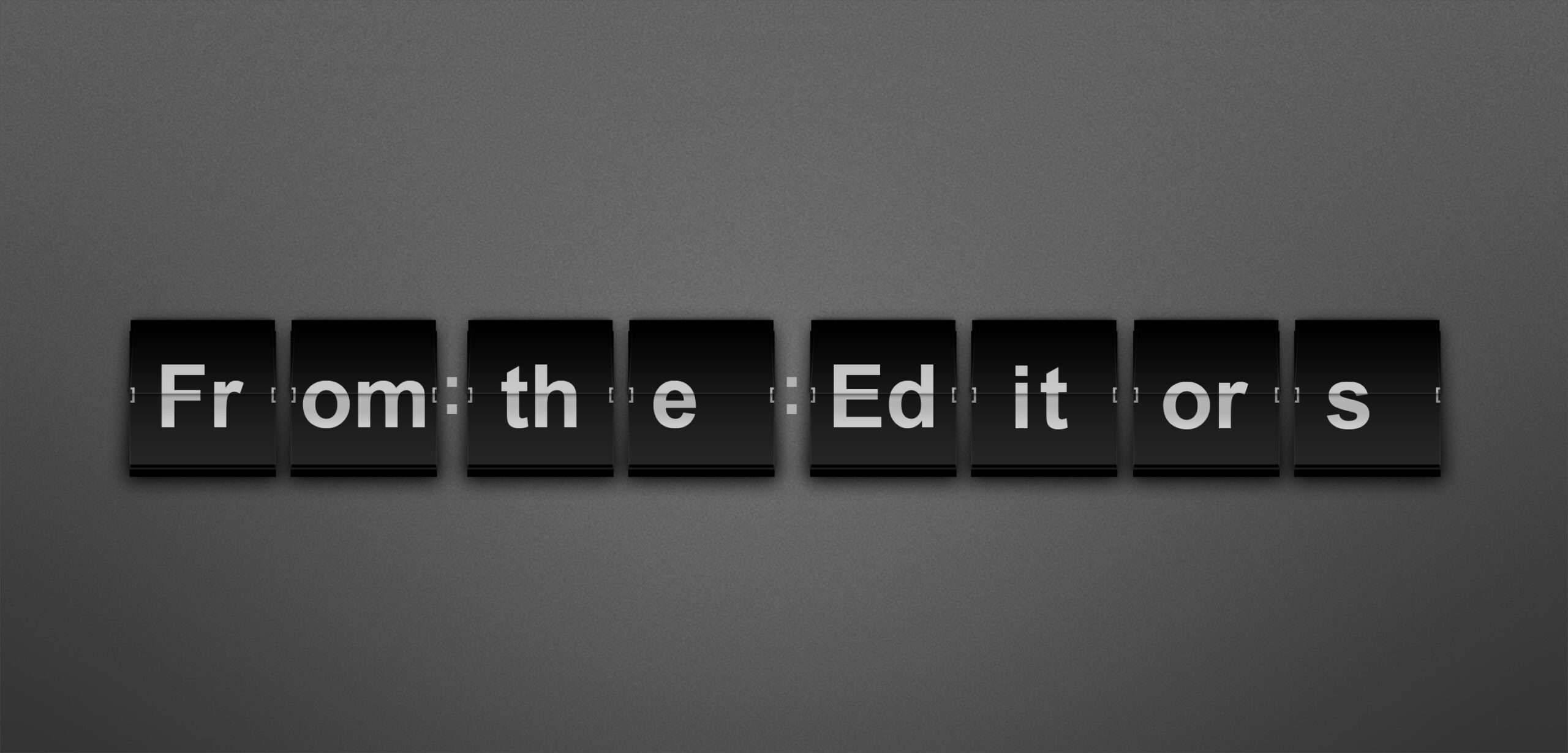 Here at Ab Terra—Brain Mill Press's science fiction imprint—2021 is a promise of exciting things to come and wonderful stories to be told. We begin our journey in style, with the publication of our first short story anthology, Ab Terra 2020, and by launching the first issue of our Ab Terra Flash Fiction Magazine. We have our writers first to thank, for trusting their stories with us, and for being a part of our little family from the word go. We also have to thank our mothership, Brain Mill Press for being so supportive of all the ideas that we have for Ab Terra and working with us so patiently to realize them. We hope we'll make you proud!
Both of us are as much fans of technology as fans of science fiction. And it is the cultural transformations that science fiction stories are so good at reflecting that really draws us both to exploring how writers see technology grow and develop within society.
When we put out the call for submissions, we held our breath in anticipation, with no idea of what we might receive. And since, we've been blown away by the level of writing and imagination in all the stories, which made the selection process that much more difficult and humbling. We have so much to learn about building a magazine, let alone a series, but we know we're on the right track with all these wonderful stories we've had the privilege to read.
We are proud of this little collection that has love, pain, laughter, defiance, some really unique approaches to embodiment, and even gore. And as all good science fiction collections, it also showcases space, technology, medicine, alternate realities, the unimaginable, cyborgs, and rebirths. Perhaps these stories might inspire you to write? We will be re-opening submissions for all our publications soon—flash fiction, short stories, novella, and novels—and we can't wait to read all the wonderful stories that we'll be sure to receive.
We hope that you'll join us in celebrating the birth of Ab Terra Flash Fiction Magazine by reading with us and sharing this issue with anyone who might enjoy it.
Thank you for joining us on this journey.
From earth,
Yen & Dawn

Image Credits
All images are from Unsplash.com: Main banner @okeykat; Rebirthdays @angelekamp; The Boys Are Alright @freetousesoundscom; The Exactitude of a Body Electric @stockphotos_com; Feed @marcusspiske; High Above Pain @kealanpatrick; Lonely Space @edleszczynskl; Rhodo's Defense @fukayamamo; Shadow and Echo @sobolivska; The Unlocking @framemily; Uploaded Consciousness @andyjh07.