Beats, Rhymes, and Spoken Word
Latonya Pennington
In high school, I hated hip-hop. As a budding black poet, I felt like I was expected to like it by association, but I couldn't. The songs I was exposed to only talked about sex or a new dance craze—they seemed empty, and I couldn't connect with them.
I didn't get into hip-hop until I was in college, when I discovered Angel Haze while browsing a site that featured independent hip-hop artists. Her raw, relatable song "Smile N Hearts" was the one that got me. My favorite part was the interlude: the beat stops, but Haze is still speaking. For a few moments, the hip-hop song turns into spoken word as Haze speaks beautiful verses filled with introspection and imagery.
Soon I was not only downloading Angel Haze's hip-hop songs but also some of her spoken word. Hearing her recite poetry against a beautiful piano track was deeply moving. Together, her tracks showed me the value of the human voice and how it can be used to get people to listen to you. They also taught me that hip-hop isn't as monolithic as the radio makes it seem, and that my experiences have a place in the genre as much as anyone else's.
I started listening to her music as I wrote poetry. Gradually, it became easier to write introspective poems without censoring myself. I was also inspired to try spoken word by recording my voice with a mic and a voice recorder program on my laptop. I traded my spoken word recordings with a friend via email.
Angel Haze opened the door for more discoveries. In the summer of 2014, I was an editorial intern for the black women's news site For Harriet. During the internship, I discovered an article written by a black indie female hip-hop artist named Sammus. Sammus turned out to be one of several MCs of color involved in nerdcore, a subgenre of hip-hop that features songs influenced by video games and other forms of pop culture.
Black nerdcore rappers such as Sammus, Mega Ran, and Skyblew showed me a side of hip-hop that was fun and creative, but also serious when it needed to be. I realized that if hip-hop didn't always have to be serious and kept in a box, then maybe my poetry didn't have to be either. Eventually, I decided to experiment and write "Song of The Black Nerd," a pop-culture-filled poem about my experiences. The poem was later featured in an article I wrote for the pop culture site Black Girl Nerds.
Spoken word also became a stronger influence on my poetry. One day, I was searching for poetry-related films when I came across Slam, a 1998 independent film starring the now legendary spoken word hip-hop artist Saul Williams. After getting it for my birthday, I watched in awe as I saw how the worlds of hip-hop and spoken word could intersect and become tools for personal freedom.
One particular part of the film resonated with me. In this scene, Saul Williams's character, Ray, is in a prison yard about to confront a group of guys who want to beat him up over beef between them and his cellmate, Hopha. When he does confront them, he recites a poem he wrote prior to entering the prison yard. No blows are struck by the guys who have it in for him, because they are enraptured by his words. When Ray is finished, he walks away without comment, with no harm done to him.
This scene, as well as the entire film, showed me how it is possible to reach someone through spoken word. It affirmed that the human voice can be a weapon as powerful as a gun.
Slam and spoken word artists like Jessica Care Moore inspired me to read one of my published poems to the public during my final semester of college. I used my voice in a way that was similar to the spoken word artists I had watched. I spoke with emotion, attitude, and varied inflections in order to get my poem to reach my audience. Afterward, I got a lot of positive feedback from other poets, the people who published my poem, and members of the audience. Some enjoyed my reading so much that they asked me to sign copies of the magazine where my poem was published.
Despite a bad first impression, hip-hop and its sibling, spoken word, have become amazing muses for my poetry. They have taught me to value my personal experiences and my voice. By literally giving a voice to the voiceless, they have helped me speak up and express myself.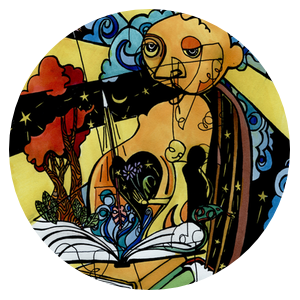 BMP Celebrates National Poetry Month 2016
If "love calls us to the things of this world," then poetry too can call us to think about challenging questions, difficult situations, and social justice, implicating and engaging the reader with the world we live in, in the hope that this engagement is a step toward wrestling with our better selves.