I Wore My Blackest Hair
A Poetry Month Spotlight on Carlina Duan
When I think of National Poetry Month, I think of high school me, trying to write thirty poems in thirty days with my slam poetry team and writing in slim but full notebooks and yelling verses into graffitied alleys in downtown Ann Arbor.
When I think of National Poetry Month, I think of longtime friend and poem writer Carlina Duan, who wrote in the corners of that high school with me. Who, as we both have grown and continued writing and studying and publishing, has been adding her vital voice to the poetry world.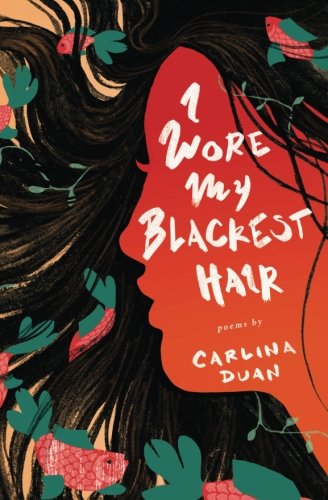 Duan's first book, I Wore My Blackest Hair, published by Little A in 2017, is a love letter to Chinese American girlhood. Her careful, musical, and visually rich poetry navigates the complexities of identity, family, love, and self-definition. In the book, Duan wrestles with her origins, her relationships with her parents and sister, and pieces of herself that she has lost and found. Duan's images are bright, fresh, and comfortingly uncomfortable in their vividness; each poem is a bright and shimmering painting that bounces off the page.
In her work published since I Wore My Blackest Hair was released, Duan's poetry sings with similar, necessary music. In two poems published by Peach Mag in 2018, Duan's carefully woven words kaleidoscope with sound, specifically in the poem "Can You Speak English Yes or No": "roman / alphabet digging at the space between my gums. Consonants / dropped like bricks, I chew their weight. always some man / telling me what I am, what we already know. say it right / say / it / say— can you read / can you speak / English / English / yes, /no." Duan's realization of the self is brave, unafraid, and real; it physically descends upon its readers and invites them to hold these worlds in their mouths.
Recently, Duan has also written poems about basketball, myth, language, and love. Every time I read a poem by Carlina Duan, my heart jumps in my chest. I read the poems aloud over and over, and we are in our high school creative writing workshop again, trading small scraps of paper scribbled with notes and our favorite lines of poetry. Reading a poem by Carlina Duan is like that—it feels like she is sharing something with you: handing you a neatly peeled orange, a photograph speckled with age, a music box, a memory that you have the privilege of seeing in spectacular color. This National Poetry Month, I encourage you to seek out Duan's work and relish in the joyful, fiery, mythic beatings of her heart on the page.
Links to work/interviews:
"'The Situation Is Gratifying,'" Winter Tangerine.
"I Wore My Blackest Hair: Two Poems (Excerpts)," The Margins.
"Rein," Narrative Magazine, First-Place Winner of the Narrative 30 Below Contest.
"Alien Miss," Tupelo Quarterly, Finalist in the Tupelo Quarterly Poetry Contest (TQ14).
"Mary," Black Warrior Review, Finalist in the BWR 2017 Poetry Contest.
"I Promise I Won't Cry," wildness, Pushcart Prize nomination.
"Can You Speak English Yes Or No" and "In The Modern Encyclopedia For Basketball," Peach Mag.
"You Can Find Familiarity in Any Space You Go: A Conversation With Carlina Duan," VIDA.
Sara Ryan is the author of the chapbooks Never Leave the Foot of an Animal Unskinned (Porkbelly Press) and Excellent Evidence of Human Activity (The Cupboard Pamphlet). She was the winner of the 2018 Grist Pro Forma Contest, and her work has been published in or is forthcoming from Pleiades, DIAGRAM, Booth, Prairie Schooner, Hunger Mountainand others. She is currently pursuing her PhD at Texas Tech University.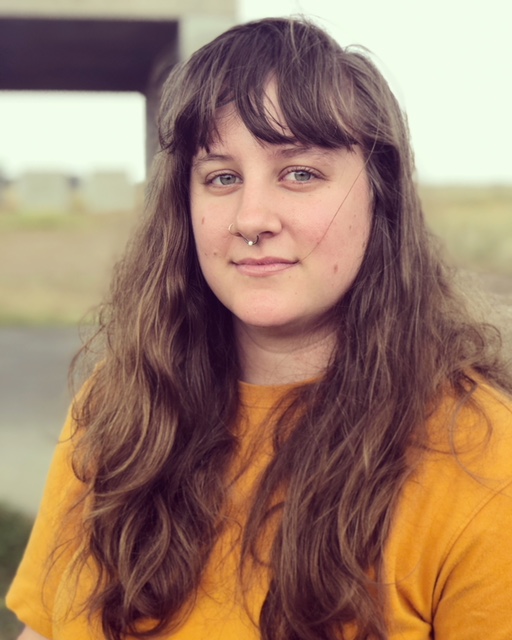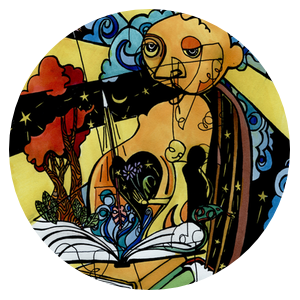 BMP Celebrates National Poetry Month — Break Poetry Open
For this year's National Poetry Month, Brain Mill Press & Voices want to add to your #TBR pile, sing siren songs of unsung heroes, and signal boost living poets we should be reading more. By the end of the month, we hope you will have acquired 30+ new books of poetry and that they continue to multiply in the darkness of your library. Explore new voices & new forms — re-read some old favorites — play if you liked this poet, you'll like... the old-fashioned way, algorithm-free — just poetry lovers talking to poetry lovers, as the Universe intended. Happy #NaPoMo2019 from Brain Mill Press.