Leaning Toward an Other Light
Kimberly Blaeser
In my poetry travels, I often quote Audre Lorde's claim, "Poetry is not a luxury."
If not a luxury, it follows then that poetry is a necessity. But how and in what ways is that true? When I teach, I speak about the "supra-literary" intentions of poetry—poets creating art that refuses to stay still on the page, that wants to stretch itself and do something in the world. Like other arts, poetry is an act of attention: it asks us first to look at and then to look through what we encounter in our world—to see it differently. Seeing differently, of course, is the first step toward change; a new understanding can lead to new action. Today, more than ever, we need poetry in its role as an agent of change.
Seamus Heaney has suggested poetry is "a joy in being a process for language" and an "agent for proclaiming and correcting injustices." In her poem "Savings," Chickasaw poet Linda Hogan writes, "This is the truth, not just a poem." She also writes, "This is a poem, not just the truth."  For me, poetry is both "affective" and "effective": aesthetically pleasing and simultaneously doing something in the world.
I periodically teach a graduate poetry craft and theory seminar called "The Poetics of Spirit, Witness, and Social Justice." On the simplest level, the work we read and the work the students write in that class casts new light on conditions and experiences of our world. They require us to re-see everything from history to nature, education to politics, and to revise—not just the poems we may have drafted in our notebooks, but our very understanding about spirit, language, privilege, and power.
I grew up on the White Earth Reservation with my inheritance one part Indigenous wisdom, one part a legacy of violence and unjust treatment at the hands of the U.S. government. Somewhat naturally, then, for me activism and poetry have always been wedded. The work I do as a writer is a vital part of a life lived leaning toward an other light; it hearkens toward a different vision of how to be in the world. Humbly, as I place myself among those who seek justice, equality, a sustainable relationship to our planet—who seek change—I hold up my own small lamp of assembled words and images.
But poetic activism is not merely opposition—it is the work of sustaining spirit and community building. Indeed, I began writing poetry seriously when I was traveling with Winona LaDuke and Gordon Henry to raise money for the White Earth Land Recovery Project. At different times over the years, I have been a part of writing groups, participated in various publication projects, and belonged to formal or informal art communities—Word Warriors, Poets Against the War, Crow Commons, etc. In line with this notion of community building, activism can also mean providing basic access. Much of the work I do as a teacher, much of what I did as Wisconsin Poet Laureate, is simply this—sharing poetry with diverse groups of people and giving them the opportunity to share their work and their ideas as well.
The re-seeing poetry encourages, the spiritual nourishment it provides, and the communities it can build, all circle us back to thinking about tangible ways poetry sustains us. In classes, I have used Carolyn Forchè's volume Against Forgetting: Twentieth Century Poetry of Witness as a text to show the longstanding use of poetry in confronting extreme conditions like war, poverty, and injustice in different eras and many different parts of the world. Poets exposing the stories may prevent future atrocities. Naming the truth of history also heals.
In my own travels, I have met and performed with poets in various regions of the world, including Bahrain and Indonesia, and yes, poetry of witness, poetry of resistance, poetry for change is flourishing around the globe. But precisely because poetry raises awareness, there are also attempts to silence the voices of writers, artists, and other agents for change. I know individuals who have suffered at the hands of repressive governments. To me, the fear that fuels such repression merely reinforces my belief in the power of literature to teach, to incite change.
About Kimberly Blaeser
Kimberly Blaeser, writer, photographer, and scholar, is the author of three poetry collections—most recently Apprenticed to Justice; and the editor of Traces in Blood, Bone, and Stone: Contemporary Ojibwe Poetry. Blaeser served as Wisconsin Poet Laureate for 2015-16. A Professor at the University of Wisconsin—Milwaukee, where she teaches Creative Writing and Native American Literature, Blaeser is also a member of the low residency MFA faculty for the Institute of American Indian Arts. In addition, Blaeser serves as a member of the board of directors for both the Wisconsin Academy of Sciences, Arts, and Letters and the Aldo Leopold Foundation. An enrolled member of the Minnesota Chippewa Tribe who grew up on the White Earth Reservation, she is an editorial board member for the "American Indian Lives" series of the University of Nebraska Press and for the "Native American Series" of Michigan State University Press. Blaeser's poetry, short fiction, and creative nonfiction have been widely anthologized, and selections of her poetry have been translated into several languages including Spanish, French, Norwegian, Indonesian, and Hungarian. Blaeser is currently at work on a collection, Ancient Light, which includes ekphrastic poetry and a form for which she coined the term "Picto-Poem."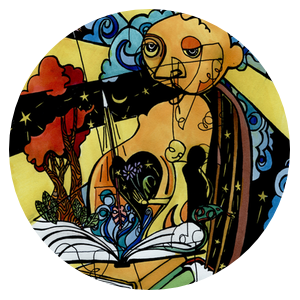 BMP Celebrates National Poetry Month 2017
The theme of teaching and learning poetry, and our emphasis on student poets, speaks directly to the action of poetry in our country and global community. Never has the education of our students been so threatened, and never has truth been more challenged than in the current political climate. The truth emerges through education and the resistance and questions of our youngest generation, and it is their lead we absolutely must follow if they are to live in a society that fosters their achievements, liberation, and justice. Truth emerges through poetry as well — poetry bears witness to what truths seem impossible to speak any other way. Its constraints limit the temptation to misconstrue, obscure, and bury.