Poetry Month Spotlight
Matador Review

The Matador Review, an online literature and art quarterly, launched in January 2016 and is physically based in Chicago, Illinois. Their purpose is "to promote 'alternative work' from both art and literature," and they regularly publish poetry, fiction, flash, nonfiction, and art features. In seeking work from both emerging and established artists, publishing interviews, and continuing to promote the work of their contributors through the Matador blog, The Matador Review seeks to be a "cultural conservationist for the alternative world."
Perusing the The Matador Review, its literature and imagery, is a sensory pleasure – there are the voices and bodies we inhabit. Sutures are evident, as are scars.
For this National Poetry Month, we invite you to explore The Matador Review and discover it for yourself: the Spring issue is available now.
The Matador Review would particularly like to signal boost torrin a. greathouse and her poems "When My Brother Makes a Joke About Trans Panic" and "Definitions for Body as Prison Metaphor."
torrin a. greathouse is a genderqueer trans womxn & cripple-punk from Southern California. She is the Editor-in-Chief of Black Napkin Press. She is a Best of Net, Best New Poets, & Pushcart Prize nominee, and the author of one chapbook,Therǝ is a Case That I Ɐm (Damaged Goods Press, 2017). When they are not writing, their hobbies include pursuing a bachelor's degree, awkwardly drinking coffee at parties, & trying to find some goddamn size 13 heels. torrin was recently given a shoutoutby Kaveh Akbar in The Paris Review's Poetry Rx column, and readers can read much more of their work at https://tagreathousepoetry.wixsite.com/home.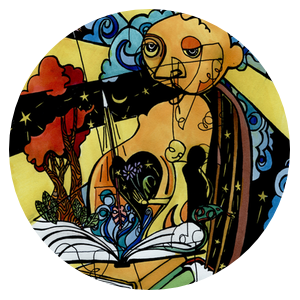 BMP Celebrates National Poetry Month 2018
Maybe you have lines living in you. Maybe you've been walking around like the speaker in Maggie Smith's "Good Bones": "This place could be beautiful, / right? You could make this place beautiful." Maybe you've been inspired by Isobel O'Hare's erasures, and have an urge to address some things. Maybe you've woken up in the spiked night, with a line swimming out of the deep. Maybe you have a story to tell. Or, maybe you memorized Jericho Brown's "Colosseum" and have been repeating to yourself: "I cannot locate the origin / Of slaughter, but I know / How my own feels, that I live with it / And sometimes use it / To get the living done . . ."
These poetic efforts have touched me in the last few months, in that strange trigonometry of language, chance, and seeking, that we readers and writers do. Brown's lines resonated with me, brought me low, and offered something – if not quite comfort, then a kind of recognition.