Poetry Month Spotlight
The Bare Lit Anthology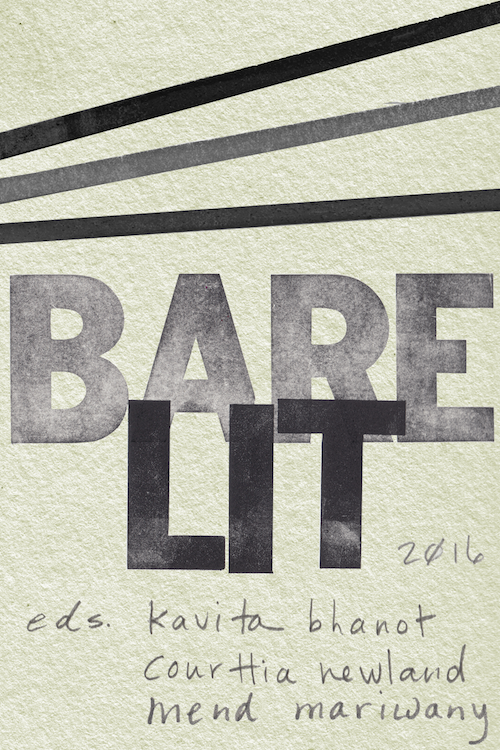 About The Bare Lit 2016 Anthology
Literature by writers of colour published in the UK remains overburdened by a bulk of constraints. Often it fixes complicated narratives to personal struggles, consigning them to domains of the confessionnal, inner moral clashes, and the impossibly tragic.
The inauguration of the Bare Lit Festival in February 2016 marked a significant turning point. Rather than centring writers' work around prescriptive themes, the festival looked to open possibilities beyond them. Through readings, conversations, panels, and performances, we were adamant to overcome the anachronism that exists between the vast spectrum of work produced by writers of colour and the kind of exposure they receive. With the generous help of our audiences and supporters, Bare Lit was able to honour their work both artistically and financially.
The accompanying anthology builds upon this achievement. Calling on participants and writers of colour UK-wide, we asked contributors to submit their writing in line with the aims and ethos of Bare Lit. The response was overwhelming—thank you to everyone who contributed.
We received over a hundred submissions of prose and poetry covering an impressive range. Writers took us on flights of fancy, pandering to multiple worlds while engaging us in their literary imaginations. Every submission was carefully discussed and considered on the premise of originality, relevance, and often a certain kind of gut feeling.
The selection presented here brings together original, previously unpublished works of contemporary prose and poetry by established as well as lesser known writers, giving both the opportunity to work with this volume's brilliant editors, Kavita Bhanot and Courttia Newland, who have honed each piece to its utmost and without whom the anthology would not have been possible. The final pieces cover an unimaginably vast scope, reflecting the wide, and at times irreconcilable and contradictory, range of themes and the political élan present in the work of writers of colour in this particular period. In this sense, they are not canonical but anticanonical, and vested in the many global and diasporic vernaculars.
—From the foreword by Bare Lit co-founder and anthology co-editor Mend Mariwany
A fiction and poetry anthology in support of the Bare Lit Festival, showcasing award-winning British authors of color.
In 2016, a group of UK authors of color founded the Bare Lit Festival: the first ever literary and author festival featuring only UK writers of color. Bare Lit collects short stories and poetry by literary luminaries whose work represents the values and mission of the festival. Edited by Kavita Bhanot, editor of Too Asian, Not Asian Enough, Courttia Newland, author of The Gospel According to Cane, and Bare Lit Festival cofounder Mend Mariwany, all proceeds of this anthology go toward direct support of the Bare Lit Festival for authors of color.
The Bare Lit Anthology is an excellent way to read and discover talented BAME poets working in the UK.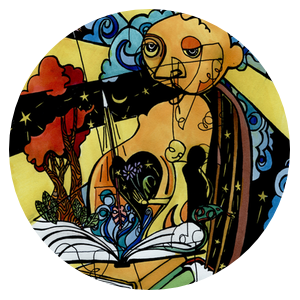 BMP Celebrates National Poetry Month — Break Poetry Open
For this year's National Poetry Month, Brain Mill Press & Voices want to add to your #TBR pile, sing siren songs of unsung heroes, and signal boost living poets we should be reading more. By the end of the month, we hope you will have acquired 30+ new books of poetry and that they continue to multiply in the darkness of your library. Explore new voices & new forms — re-read some old favorites — play if you liked this poet, you'll like... the old-fashioned way, algorithm-free — just poetry lovers talking to poetry lovers, as the Universe intended. Happy #NaPoMo2019 from Brain Mill Press.