"StarLion" Is a Dynamic Superhero Story with Heart
Long ago, the Gods of Olympus were forefathers to historical figures such as George Washington and Thor. Now they are superheroes.
Ten years ago, several of these superheroes gave their lives to stop the disastrous events of the Green Night. In the aftermath, a new generation of heroes are trying to do their part to fill the space left behind. One of them is Jordan Harris, a young Black boy with the power to manipulate gravitons. When he is arrested one night while doing vigilante work, he must go undercover at the superhero training academy Fort Olympus. While there, he discovers a world-threatening conspiracy that forces Jordan to work together in a team to save the day.
One of the first things that drew me into the book was Jordan Harris himself. His superpower is delightful, because he can manipulate gravity particles known as gravitons to travel through the air and fight. To explain further, Jordan can activate gravitons under his feet, leap into the air, and jump from building to building in order to do his vigilante hero work. In another scenario, he can pack gravitons into his fist in order to enhance the impact on his opponent. Jordan is also a bit of a nerd; he admires a Black superhero known as Kinetic, and his prized possession is a pair of gloves Kinetic signed with the words, "Be your hero." Most importantly, Jordan is eager to prove himself, and his character arc is immensely satisfying as he comes into his own.
Of course, Jordan is not the only character undergoing growth, for he is joined by a stellar cast of teen and adult superheroes. Of the teen ones, my personal favorites are Alicia Jackson (a Black girl with plasma blast powers) and Ruben Alvarez (a Latino boy who is half demon), while Kinetic is my favorite of the adults. Like Jordan, Alicia desires to prove herself due to a personal connection to the events of the Green Night, and watching her learn better ways to use her powers is incredible. I also liked seeing Alicia define herself by taking the time to choose her hero name. Meanwhile, Ruben's character development is thoughtful: his powers are initially feared, and Ruben must learn to control a lot of fear and anger that affect his powers. Last but not least, Kinetic is a tough and stern guy whose surprising connection to Jordan belies a soft maternal side.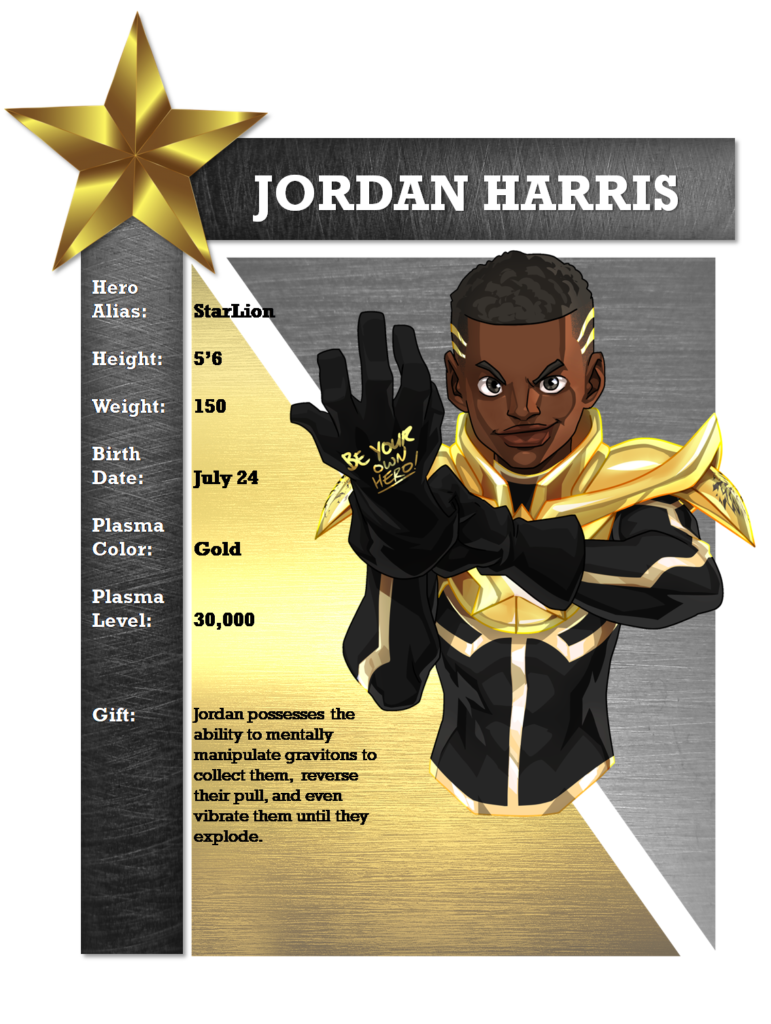 Yet every hero needs a villain, and the mystery of the antagonist and their eventual reveal was interesting enough to keep me reading. I found their reasoning behind their actions a bit dull, but that could have been due to my own expectations. To give them credit, the antagonist does drive home a quote from the book that says villains aren't born, they are made due to circumstance.
Together, all of these characters and their interactions give this book a lot of heart. If you like seeing a bunch of characters who half like and half hate each other learn to work together, then you'll enjoy the dynamic between the characters. They put in a lot of work to learn to improve the use of their powers and then to synchronize with each other as a team. As the main protagonist, Jordan is the glue that brings everyone together, and it is emotionally satisfying to see him learn to trust others, since he is used to dealing with things alone.
Enhancing the book's action and characters is fantastic anime-inspired artwork of specific scenes as well as brief profiles for each of the main characters. Highlights are the book's cover, illustrated by A2T will Draw, the character profiles by Jeffery Cruz, and the "Regulus" scene by Daniel Bretas. These illustrations provide a visual element that make the novel almost like a comic book and allow the characters to shine brighter.
All in all, StarLion: Thieves of the Red Night is a dynamic superhero story with heart. If you enjoy coming-of-age superhero stories, give this book a try.
The Afro YA promotes black young adult authors and YA books with black characters, especially those that influence Pennington, an aspiring YA author who believes that black YA readers need diverse books, creators, and stories so that they don't have to search for their experiences like she did.
Latonya Pennington is a poet and freelance pop culture critic. Their freelance work can also be found at PRIDE, Wear Your Voice magazine, and Black Sci-fi. As a poet, they have been published in Fiyah Lit magazine, Scribes of Nyota, and Argot magazine among others.