Poetry Month Spotlight
The Turf Chick
Some said I was the female Pac, Some said I was the female Biggie, some said I was the female Rick, and some said rappers can't mess with me

–The Turf Chick, Untitled
I get up every day with a new goal on my mind, the same frown and the same broken spirit from doors opening and shutting right before my eyes. It feels like I'm working overtime. Overtime with no pay.
Some days I just want to give up and live a regular life, you know? Go to work, pay rent, and enjoy the rest of my funds doing the things that excite me.
But no. I was given the gift of song, and no matter how much I try to be normal, my soul releases words that move the world!
Music is the only reason I am still alive. You get me? Being a homosexual and a woman and, I may sound cocky, but extremely talented — better than some who are very well established — it's hard! It's hard to prove a point. It's easy to make you listen, but when men see me they realize I'm good for nothing because they can't get anything out of me in exchange for a deal.
Sometimes I hate being a woman. You can tell, right? Sometimes I wish I wasn't used as a sex symbol, used to get the things I work so hard for in life. Coming up in the music industry is tough, because you have to have the mind of shark and the heart of a beast! But the soul of pure woman. Give yourself away or work harder with the same amount a faith after every door has been slammed in your face for being a woman in the music industry.
Honestly at this point I don't wonder when I'm going to make it or when I'm going to finally get through that door… All I want to know is, when are people actually going to listen. Before they look.
On 2229

When everything was all alright, and momma held my head when I cried on 2229, I watched my brother come in and out of jail thinking how he get that phone in his cell.

On 2229

–The Turf Chick, "2229"
The realest people crossed me and now they're fake as ever so I'm ready for whatever

–The Turf Chick, "Whateva"
I never knew my day ones, wasn't really there for me, they wanted my dream and everything that came with it, all us eating living life was the plan for me.

–The Turf Chick, "FearFull"
About The Turf Chick
Local rising star Gabrielle Gilbert, who goes by the stage name of "The Turf Chick," was born in East Palo Alto and raised in Sacramento since age eleven. In the beginning, Gabrielle Gilbert, with the childhood nickname "Gi-Gi" performed for her brothers, sisters, and cousins. When she was only thirteen years old, she made her first recording at a friend's studio in South Sacramento, rapping "I GO." From then, Gi-Gi became "The Turf Chick," writing and rapping messages of hope, street life, and personal struggles. Inspired by music icons Lil Kim, Messy Marv, MC Lyte, Queen Latifah, and Eve, Gabriel says her fans best describe her music as "urban and underground hip-hop with a mix of hard-core bursting lyrics." The Turf Chick was the only solo hip hop performer at the 2007 Hub Choice Awards in Sacramento, performing in front of nearly 1,200 people.
Twitter | Instagram | Soundcloud | YouTube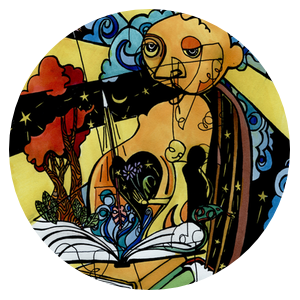 BMP Celebrates National Poetry Month 2016
If "love calls us to the things of this world," then poetry too can call us to think about challenging questions, difficult situations, and social justice, implicating and engaging the reader with the world we live in, in the hope that this engagement is a step toward wrestling with our better selves.