A short interlude chapter entitled "Strategies for Survival #3: Silence" occurs almost exactly halfway through Leslie Pietrzyk's novel Silver Girl (Unnamed Press, 2018). It's halfway through the numbered pages of the book, and halfway through the unfolding story. Chronologically, it's closer to the end than the beginning, but chronology fragments in this narrative, as does the protagonist's voice. In this section, so does point of view. She begins by telling us, "It was cool on campus to talk about the Tylenol killer." But this girl hides in silence, her own, made of all the things she doesn't say. The section ends with her at a frat party apart from others: ". . . the single girl—you, me—standing quietly near the keg." And someone shows up—some he—and she thinks, or pretends, that maybe he'll rescue her. He asks about the Tylenol killer, who she thinks did it. And she says they'll never know, that it's the perfect crime. But he doesn't believe in perfect crimes.
You smile at him. Sweet boy. Sweet, sweet boy. Then you fuck him anyway. I mean, I did. I fucked them anyway.
The telescoping of this perspective all at once, mid-story, was a sudden wrenching in my gut, a closing of my throat. It revealed what I'd been suspecting throughout the first half of Silver Girl—built on the scaffold of real events of poisoned Tylenol in 1982, and the deaths of seven people in Chicago: this book also speaks to larger truths that the best fiction attempts. The unnamed college girl protagonist is you, me—other girls and women seeking sisters, escaping home, wanting rescue but discovering only a "sweet, sweet boy" with failures of imagination. That's not the story anyway—it never was.
Silver Girl is told in sections: The Middle, The Beginning, The End, and Where Every Story Truly Begins. Through sections that skip between the protagonist's college years, her late childhood, and immediately after college, the reader meets her family, her college best friend and roommate (and her family), and contrasts those dynamics. Sisters—their bonds and rivalries—are central to the story, both biological sisters and the kinds of sisterhood that develops when people live together, forced into intimacies by shared spaces and confidences. The protagonist sees college in Chicago as an escape from her Iowa town, from her family, but also as a chance to reinvent herself, to be someone else. At home in Iowa, she takes her younger sister Grace to the mall before Christmas, where she has to explain the bookstore isn't a library and then beg the salesgirl for a book, pretending to be the family named on the paper ornament hung on the charity tree. All that work for a $2.25 paperback, but they needed every coin for the bus home.
In her first conversation with Jess, the woman who will become her best friend, she refers to herself as "the devil's daughter." It may be a rare moment of honesty, but Jess is attracted to her bravado—the protagonist is only trying to distract from her cheap trunk suitcase, her threadbare clothes, the imitation pearls that don't shine when compared to those of the rich girls in the dorm. Jess who wears "winter white," and gifts her a plane ticket to London, and teaches her to spray perfume on her wrists, and knees, and the inside of one thigh only. Jess whose entire family calls each other "Lovey." Throughout the novel, the protagonist works to conceal her identity, always wary of being found out. The unkindest thing Jess can do is let her know she knows she's poor.
The protagonist has other secrets, too—these are revealed in bits and pieces throughout the story. She loves her sister Grace but cannot take care of her—that would mean having to stay. Boys and men are ways to hide, but also maybe ways to escape—she's trying to figure that out. Her high school friend Janey resents and hates her. There are other family secrets no one is talking about. As her relationship with Jess grows, the protagonist ends up taking on Jess's secrets also: the ones Jess talks about and the ones she doesn't. The story is built on secrets, and it's often unclear how self-aware the characters are—they are unknowable, unreliable, but dearer because of this. I deeply love stories about sisterhood, about girls and women navigating the complexities of their desires for intimacy: failing each other, and needing each other all the more. As the character we inhabit, the protagonist seems so clear-eyed about everyone but herself. I ache for her, want to walk up to her standing alone by that keg and talk to her about the things she thinks—make a list with her (one of her pastimes) about those stupid, sweet boys—and point out all the other girls at the party just like her who are only better at pretending, but no different, not really, than she is.
Ultimately, Silver Girl is a rule-breaking book. The narrator breaks rules and wonders when she'll be caught. The storytelling breaks rules: we readers try to piece together clues to create a coherent picture of what made the narrator who she is—but in the end, there are shadows that remain, so we guess, and our guesses reveal more about ourselves than what's explicit in the story. In this column, I try to focus on new writing from the Midwest, so writing about Silver Girl breaks a few of my own rules—although set in the Midwest, Pietrzyk no longer lives here, having left Iowa City, Iowa, years ago for Washington, DC. And the book came out a few years ago, but I just discovered it. I think we need to sing and celebrate the writing that speaks to us, that brings us out of whatever silvered-over thickened skin that's interfered with our creativities during COVID isolation. For the last few months, I've had trouble reading much, and my TBR stack has grown and grown. The fractured narrative of Silver Girl broke through; the sharp eye of the protagonist that berates herself while seeing others so clearly made me want to telescope through time, talk to this fictional woman, tell her she's seen.
A couple of months ago I was talking to dear friend—a sister—and she was telling me about my astrological sign. We were in our cups a bit, and I turned to her and said, "You're only telling me the good things . . ." We were side by side on a couch, shoulders touching, and she turned her face toward me and said something so true—it could have been painful, but it wasn't. It was a moment of recognition. There's a moment like that when the protagonist and Jess are shopping, and rediscover composition books at Osco. It's another interlude chapter, "Strategies for Survival #4: Lists." They talk about list making. Jess says, "Like a diary, but quicker." There's recognition:
Her eyes locked on to me, into me, like I had breathed a secret out and she had breathed it right in.
My stomach did that thing it did when I read the perspective switch. Sisterhood, an intimacy of secrets—not only our own. Seen, and so sharply. Clear-eyed about everyone except ourselves.
C. Kubasta writes poetry, fiction, and hybrid forms. She lives, writes, & teaches in Wisconsin. Her most recent books include the poetry collection Of Covenants (Whitepoint Press) and the short story collection Abjectification (Apprentice House). Find her at ckubasta.com and follow her @CKubastathePoet.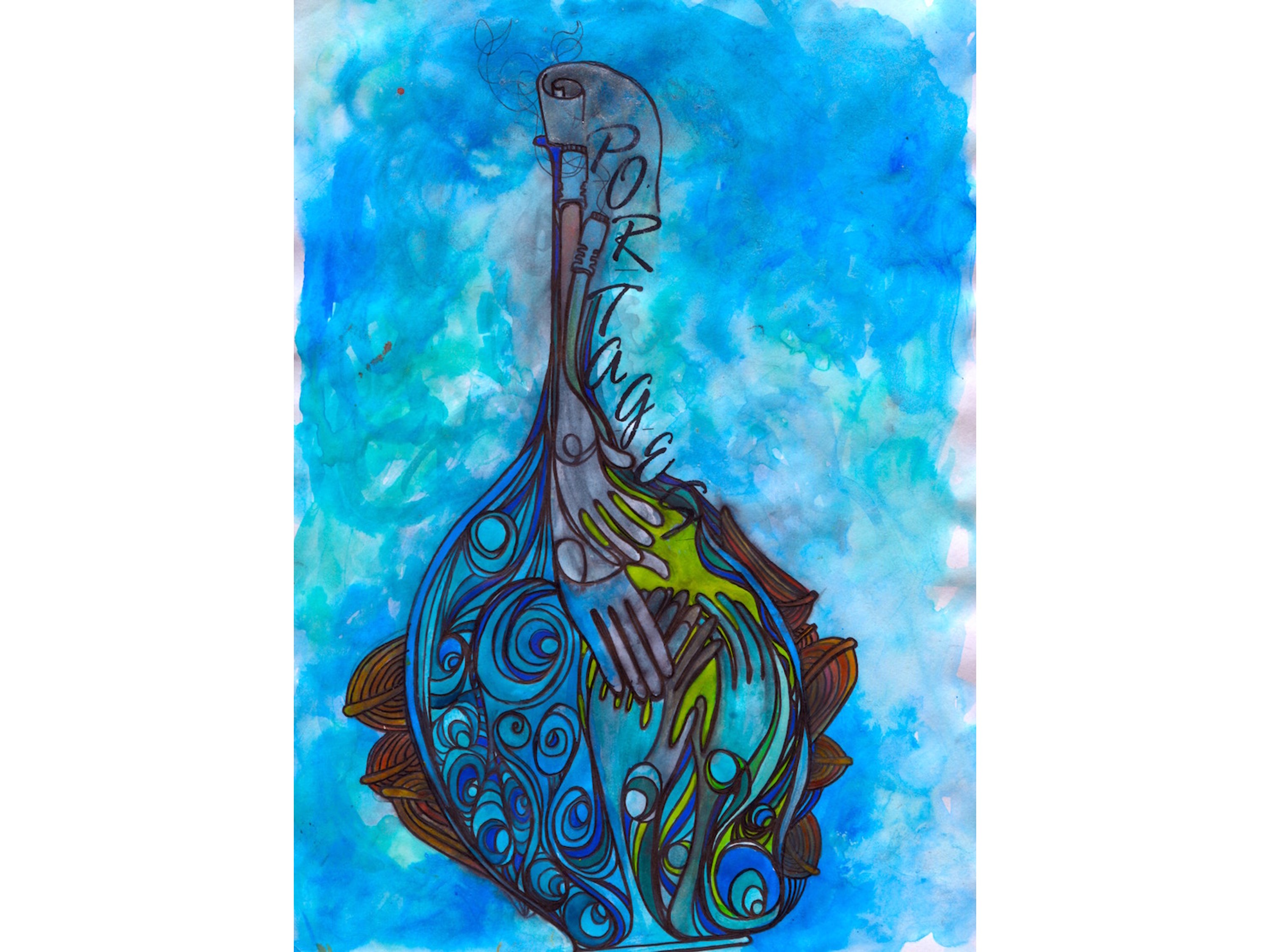 Portaging celebrates new writing from the Midwest with a particular focus on experimental and hybrid work from small presses.