2016 Editors' Choice Poems: Week 2
We are delighted to present this week's selections from the Brain Mill Press 2016 Poetry Month Contest. We received many outstanding entries, from which these pieces by Jessica Jacobs, Olajide Timilehin Abiodun, and Catherine Chen stood out. We hope you'll enjoy them as much as we did.
There Ain't Nothing Like Breck for Stop n' Stare Hair
Jessica Jacobs
It's 10 p.m. Do you know whereyour children are? Well, there I was
with the remote, my thumb a die punch,a jackhammer's relentless up and down
through a world of possiblelives—America's Most Wanted, Nick
at Night, To Catch a Predator—in searchof prey worth pausing for. I slowed,
though, not for shows but for theirinterruptions: Bare shoulders. Wet neck. Rope
of hair glistening beneath a glisteningstream. Prell. Breck. So many ways to
get your hair glossy. So much skinjust off-screen
I tried to keep myself from wantingto see. I rapped my wrist
with the remote; pinched the undersideof my thighs, behind
my knees—a child's small-fingered self-flagellation. I knew
only enough to know I should not wantthis. So I called myself names, donned
shame as my hair shirt. Though Inever once turned it off. Or looked away.
About Jessica Jacobs
Jessica Jacobs is the author of Pelvis with Distance, winner of the 2015 New Mexico Book Award in Poetry, an Over the Rainbow selection by the American Library Association, and a current Lambda Literary Award finalist. An avid long-distance runner, Jessica has worked as a rock climbing instructor, bartender, and editor, and now serves as faculty for Writing Workshops in Greece and as the Hendrix-Murphy Writer-in-Residence at Hendrix College. She lives in Little Rock with her wife, the poet Nickole Brown. More of her work can be found at www.jessicalgjacobs.com.
Excuses
Olajide Timilehin Abiodun
Fountain pens are expensive
Only a kobo lays in my pocket
Script-let books are scarce
I couldn't found none
Internet is a necessity
I have no gadgets
The four legs of my table are ill
The carpenter storms with bill
Art needs audience
No one will listen to me
Busy are days
Time is rob by minutes
It left me only a minute of pace
to pour my world out on paper
Paragraphs are sans coherence
Sentences are hard to come by
Lines are porous
lacking the wit of poets
Even words are stiff
Like a drained-up river
They spring forth no water
Ideas seize to flow like rivulets
The muse proves stubborn
she only keeps silent in sober
Out of the reach of her master
I'm no poet.
About Olajide Timilehin Abiodun
Olajide Timilehin Abiodun is no mean poet. He resides on the coast of West Africa in the giant nation called Nigeria. He owns and tutors at GiftedPens.com, a blog that focuses on stronger poetry writing and making a good living writing poems.
Psychonausea
Catherine Chen
There is a red brick wall at the very end of the street. You relieve it of form and enter the hole that remains. Infinity is here. Only in persistence can your body adjust to the conditions of precarity. Are you willing to tread past the point of identity? Take this sign. Die, then struggle. I ask you, "Where will you go from here?" What the hole of history obscures is the degree to which we have trained ourselves to live under the hypnosis of mythology. The hole has the circumference of a quarter but that is our approximation and the hole itself has no conception of currency. A quarter's circumference is a dollop of honey is a rose is the imprint my index finger leaves on packaged meat at the supermarket. Say the things you could not tell your mother the night you realized her desires were born of her failure. Say her name. Say "Black Lives Matter." That life continues today is no small achievement. Even as devastation lies with them in bed, the lovers' bodies know how to derive pleasure from the fractal formations of the chandelier's crystal blue lights: sunrise. I use dangerous language to distinguish myself. Keep treading. Use tools inaccessible to technology, like topographical memory or an archive of self-erasure or illegibility. Drones have been useful in mitigating the abscess that outlines the hole of history. Expansion, contraction. With every gasp and kiss, the lovers inhale the toxic fumes of another air strike. You too consume these chemicals. You too do not stop taking up space.
About Catherine Chen
Catherine Chen is a writer invested in histories of race, trauma, and labor. Her writing has appeared in Mask Magazine, Found Poetry Review, and The Coalition,among others. Presently she is at work on a cyborg text of failure and redistribution. She is a Pisces living in Boston.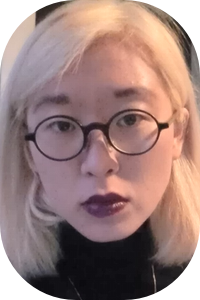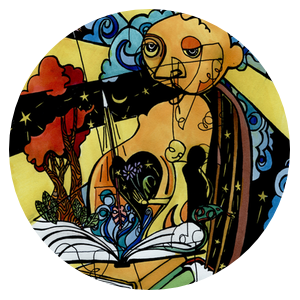 BMP Celebrates National Poetry Month 2016
If "love calls us to the things of this world," then poetry too can call us to think about challenging questions, difficult situations, and social justice, implicating and engaging the reader with the world we live in, in the hope that this engagement is a step toward wrestling with our better selves.