Poetry Month Spotlight
Jessica Jacobs
Artist Statement
When the pandemic hit, I was midway through writing a manuscript in conversation with the Book of Genesis—eerie company during a plague whose scale felt biblical.  Yet with my world suddenly so small, I was grateful for the infusion of energy and inspiration this immersive study provided.  While reading religious texts can often be a rather rote experience, writing about them allowed me to push back against these teachings, to ask if there are other ways to be and believe, to read between the lines to better see figures often pushed to the margins or simply ignored, and to question my own ways of being in the world. For whatever your practices or beliefs (and I'm still in the process of exploring those for myself) this is a foundational text, one on which so much of contemporary culture—for better and often for worse—is built. And, to my great surprise, this ancient work has made me feel more connected to our painful present moment, leading me to grapple with subjects I might not have known how to approach on my own: from historic patterns of racism and antisemitism to the climate crisis to questions of free will and fate.
 "Before the Beginning" attempts to imagine back past the moment of creation, to a time when every bit and being of the world was bound in primordial unity.
"Covenant Between the Pieces" examines the relationship between Sarah and Hagar, bound and divided by their relationships with Abraham, and tries to use their opposing placements on the field of the page as mimetic of the distance between them.
Before the Beginning
Covenant Between the Pieces

About Jessica Jacobs
Jessica Jacobs is the author of Take Me with You, Wherever You're Going (Four Way Books), one of Library Journal's Best Poetry Books of the Year, winner of the Devil's Kitchen Reading Award and Goldie Award, and a finalist for the Brockman-Campbell, American Fiction, and Julie Suk Book Awards. Her debut collection, Pelvis with Distance (White Pine Press), a biography-in-poems of Georgia O'Keeffe, won the New Mexico Book Award in Poetry and was a finalist for the Lambda Literary Award and Julie Suk Award. An avid long-distance runner, Jessica has worked as a rock-climbing instructor, bartender, and professor, and now serves as the Chapbook Editor for Beloit Poetry Journal. She lives in Asheville, NC, with her wife, the poet Nickole Brown, with whom she co-authored Write It! 100 Poetry Prompts to Inspire (Spruce Books/PenguinRandomHouse), and her collection of poems in conversation with the Book of Genesis will be published by Four Way Books in 2024.
Find Jessica at https://jessicalgjacobs.com/ and follow her on Twitter @jessicalgjacobs and Instagram @jlgjacobs
Jessica and her wife, the poet Nickole Brown, offer free monthly generative writing sessions (https://sunjune.org/write-it-generative-sessions/). Jessica will be teaching a workshop on spiritual writing (for people of all faiths and none) in Provincetown in June: https://fawc.org/summer-program/in-the-space-between-exploring-the-sacred-through-poetry/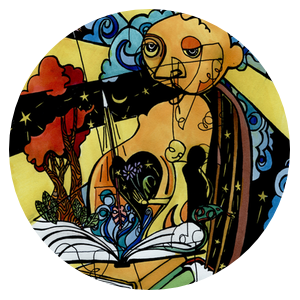 BMP Celebrates National Poetry Month
As the pandemic has continued into its second year, we at Brain Mill are thinking about spaces & places: how we exist in space, the importance of access, and the particulars of navigating places. We have gathered together in ways that may have been new to us over the last few years, greeting each other in small squares of connectivity, developing relationship and care with virtual check-ins, follows, and voices translated via technology. In our best moments we have learned to listen; in our worst, we have been caught up by all the ways we need to do better and think more deeply about community systems and for whom entry is barred.