Poetry Month Spotlight
Rita Feinstein
The Poetics of Joy
I'm half-asleep in the Bishop's Garden on the south side of the Washington National Cathedral. The 3 p.m. light bathes the limestone in gold, and the flowerbeds pulse with color. My husband and I sit on a bench in direct sunlight, our hound mix sprawled at our feet. I close my eyes and marvel at how good I feel—not thirsty, not hungry, not anxious to cross something off my to-do list.
I open my eyes again and see an elderly couple sitting on a nearby bench. I'm reminded of the healing garden I could see from my fourth-floor hospital room last June. I was never allowed to visit; the nurse said I didn't have enough time, but it was another couple hours before the doctor discharged me.
These dark memories are mildly sickening. The garden has its own powerful influence, though. It pours another wave of sunshine and flower-fragrance over my head, and now I wonder why I bother dwelling on negative thoughts at all.
Because I'm a poet, that's why. On some level, I've always believed that poetry is the alchemical practice of transmuting trauma into art. Once, when I was hallucinating from pain, I felt a small thrill at this new writing material. When I was sunken into my hospital bed, I typed rhyming phrases into my Notes app with the hand that wasn't encumbered by an IV. Poetry has gotten me through an eating disorder and a toxic relationship, and at some point I started worrying that once the trauma dried up, the poetry would too.
I finished processing my eating disorder when I was nineteen, but I kept writing about it for years afterward. There was no urgency, no catharsis, in these newer poems. I had convinced myself this is what my audience wanted, and yes, some of these poems were published, but at some point it felt disingenuous to continue writing them.
One night in grad school, in the name of pure escapism, I wrote something I had no intention of submitting to workshop. It was the stuff of YA fantasy novels—a selkie-hunting pirate king, a misanthropic bad boy, a star-crossed romance. The first draft was messy and overstuffed. "Is this more than one poem?" I asked my roommate. "Is this two poems? Is this forty poems?" Forty-eight, to be exact. It was the first poem in what would end up becoming my thesis manuscript.
Writing my thesis was an exercise in pure joy. Instead of scrounging for trauma crumbs, I wrote a sprawling ode to everything I love—dragons and wolves, fairytales and mythology, Labyrinth and Outlander. After wasting so much time and emotional energy laboring over poems that didn't want to be written, I had finally (re)discovered my voice.
Three years later, I got sick. First I lost my appetite, then I came down with a fever that wouldn't break, and it was only when I passed out at the bus stop that I acknowledged something was wrong. Three hospital-bound days later, the something had a name. Crohn's Disease. A very un-glamorous inflammation of the terminal ileum, a body part I didn't even know I had.
It was a couple months before I was well enough to write again. Then, one day, the words started pouring out of me. I channeled all my frustration into a 2,000-word story, and I was done. The whole process was as straightforward as turning a faucet on and off.
Skeptical that I had done enough processing, I decided to write a poetry chapbook about my illness. The poems didn't come easily. Recently, I gave one of them to my writing group. On a craft level, we had a very productive discussion. On an emotional level, I felt like I was back in the colonoscopy room.
It's only now, in the Bishop's Garden, that I remember what I somehow forgot—poems can be joyful. No one is forcing me to re-live painful memories every time I open my notebook. I don't have to compromise my vision to please an imaginary audience.
No more hospital poems. From now on, it's all dragons and goblin kings.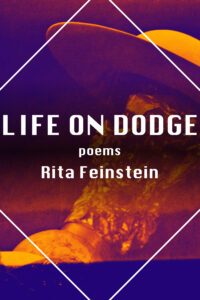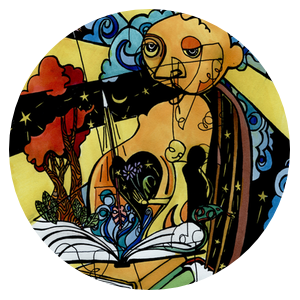 BMP Celebrates National Poetry Month
For this year's National Poetry Month at BMP Voices, we seek to celebrate the ways in which we're interconnected — highlighting community, gratitude, and the ways in which creativity redounds upon itself, fed by collective energy and goodwill. Our fee-free contest is open to all styles and forms of poetry, with an eye toward our mission of discovering voices that are immediate, immersive, and urgent. Poems inspired by the work of others are welcome. We also welcome poems written to other poems or poets.